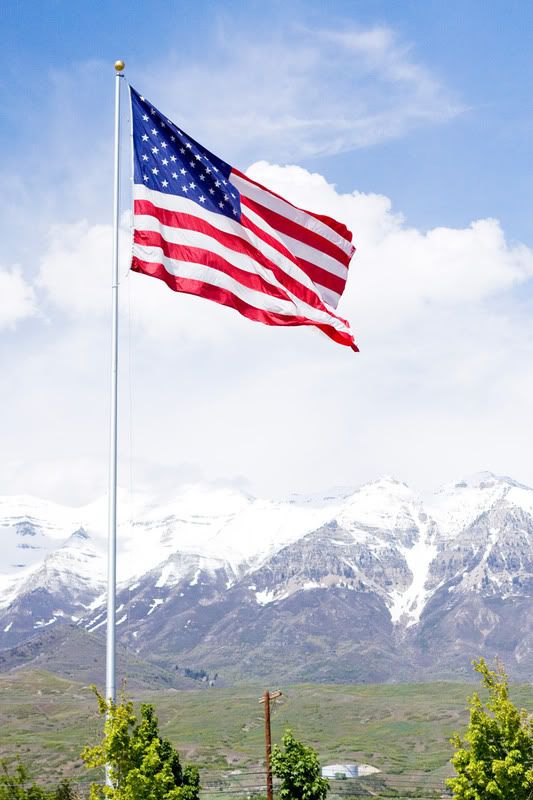 So, of course the past two days (AFTER Memorial Day) have been GORGEOUS.  Sunny, warm, beautiful. Go figure!!
For those of you who wondered, the Death Cab concert WASN'T rained out.  But because of the rain, hail, and lightning they made everyone sit outside, in the hugest line you can imagine, for TWO HOURS.  Luckily Josh and I went LATE in the hopes of missing the rain and maybe some of the opening acts.  We showed up (after a fun trip to IKEA and eating at my ALL-TIME favorite restaurant, Johnny Carinos) at 7:00 to find everyone still in line just to get in!!  It was so cold, and we were so fed up with the whole situation we ended up selling our tickets to someone else and going home.  I know, we are such big party poopers.  But neither of us were into it by that point, and we just felt like going home.  So we did!  
Speed Scrapping last night was a FUN ONE!! It's so fun to speed scrap.  Sort of like getting together with friends to scrap!  Here's what I ended up with!!
(full credits here)
Those of you who have been thinkin' about speed scrapping with us, come and try it!! If you end up not liking it, you'll know not to bother with it. But I have a feeling you'll have a blast! I'm getting better at it each week too!!
ALSO - there's a GREAT
new Template Challenge
going on at SM with a cute template by Kate. Here's my take on the template!!
(full credits here)
AND another LO I've done as well! I love this photo! Meeting Sorcerer Mickey was soooo exciting. I LOVE Sorcerer Mickey!! He's so cute!
(full credits here)
So I went out and took pictures yesterday. I feel like such a little photographer. :) It was a blast! I am really enjoying this whole photography thing!!
(Side note: I'm listening to my "Music from the Park" Disneyland CD right now and I just love it!! It's like being at Disneyland. In a small pathetic way. Yessssss!!!! Space Mountain just came on! My fave park music!!)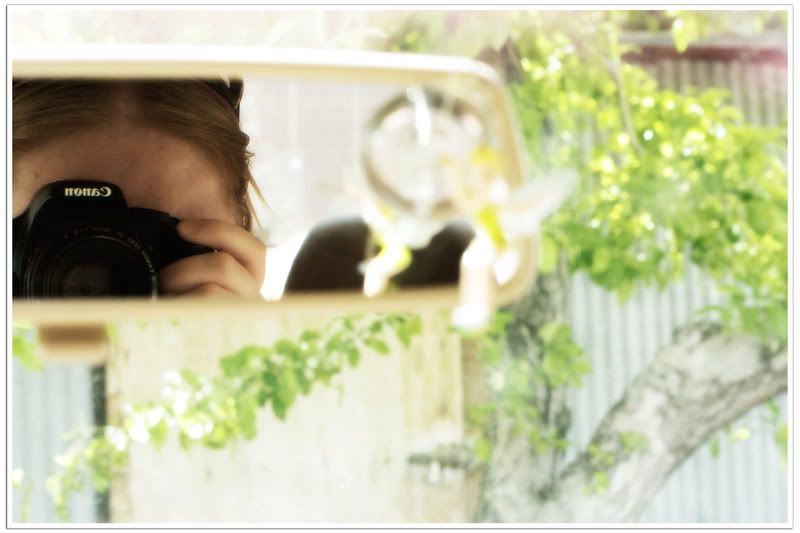 I found an AWESOME location to shoot and I've already scheduled a little photo shoot with my nephews for tomorrow! I can't WAIT!
Random moment - one of my ALL - TIME fave designers,
Dani Mogstad,
just put out this kit, "
Her Royal Highness
" with Emily Merritt! I don't even mind that her kit and
mine
have the same names. It makes me think my kit must be named well if Dani likes it well enough to name hers that!! hehe
Anyway - I'm
TOTALLY
droolin' over this kit!!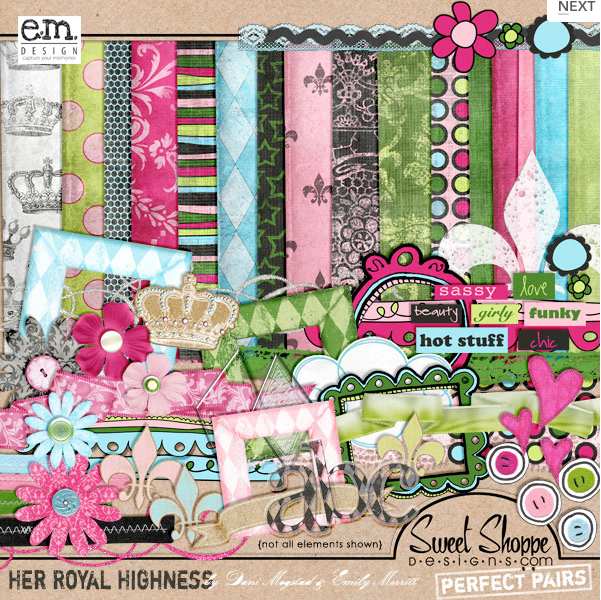 I LOVE those crowns, the awesome color scheme, and the alpha! Ooooh and all the flowers.  I love flowers!  Yes, this is on my "to-buy" list for sure!!!!!
Well, that's it from me today. See ya! :) :)