Here's the next page for my 52 blessings project.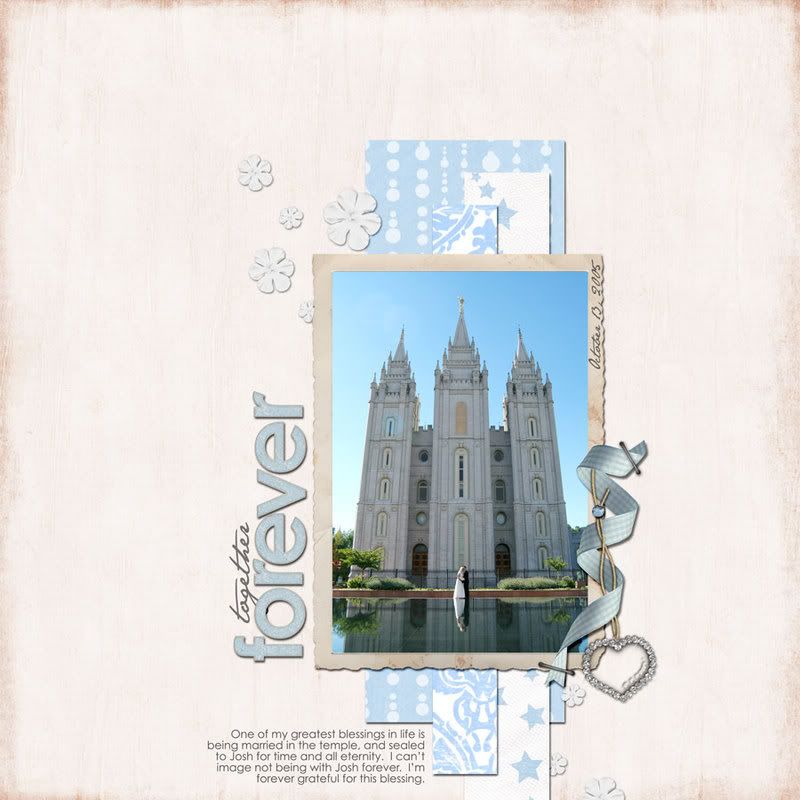 (credits)

This is one of my FAVORITE photos from our wedding.  I keep saying I want to have it blown up and framed but I haven't done it.  I really should!  I am really loving this blessing project. Thanks so much Ashley for introducing it to me.

A couple new scrapbook pages to post. This one I did with designs by krista's kit, "Giggles".



(credits)

This one is for the new "Saturday Special" challenge at the SM Team Blog. It's called "8 Simple Rules" and its so fun!



(credits)

And one more. At our Mother's Day family picnic in the park, I attempted to take photos of my nephews swinging and failed miserably! I really need more practice with my camera!! But anyway - these are the two shots I salvaged.



(credits)

That's all from me today. I'm off to my mom & dad's house for our weekly Sunday dinner. I made cornbread for the very first time! If its any good I'll post the recipe tomorrow! Keep your fingers crossed.