Ok - I JUST GOT THE COOLEST freakin' email.  Aaron (SirScrapalot Designs) just RAKed me his new "Digi Diva Girls: Playing Princess".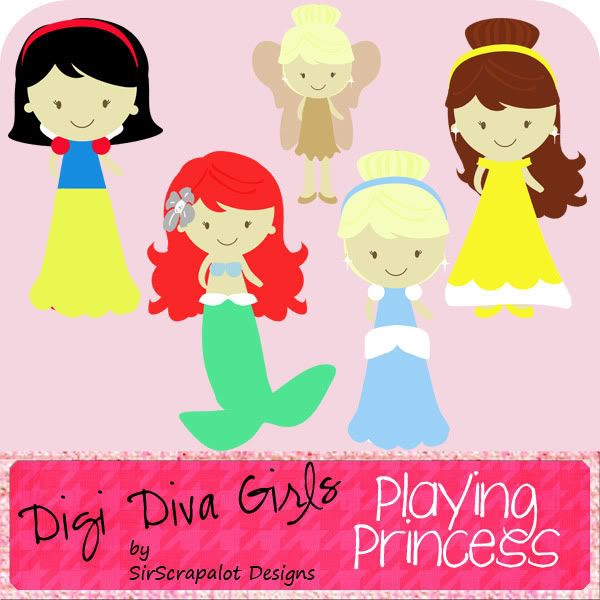 Isn't that so nice of him?? Are these not the CUTEST things you've ever seen?! I gasped SOOOO loud when I saw them in my inbox!! They are only $2.50! Go grab 'em!

Thank you thank you thank you Aaron! I am soooo excited! I can't WAIT to scrap with these!!!!!!!!