Ok - just had to pop in real quick and show you the OTHER gorgeous kit Erica has out!! She's revamped it and its sooo pretty!! It's called "Heritage Happy".




And here's what I scrapped with it!




I don't usually scrap so "pretty" but this was a fun change of pace!! The kit is just gorgeous!!  I LOVE the alpha!!  I'm so nuts about alphas.  I ALWAYS look for the alpha when deciding to be a kit.  Am I alone in that?  It can make or break a kit for me.  Maybe I'm just crazy.

Also - I scrapped another Disney LO today!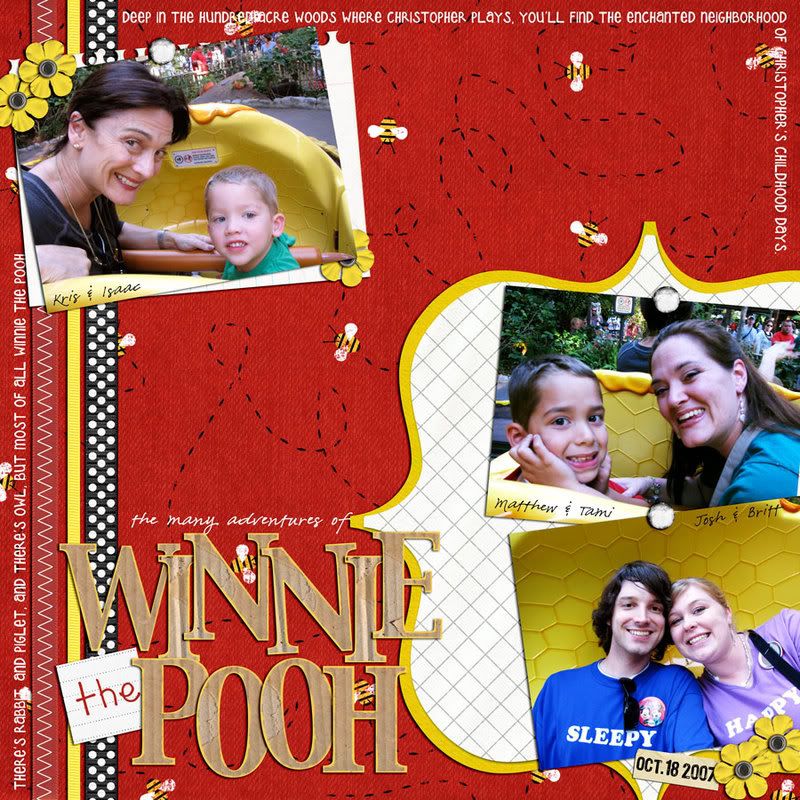 (full credits)

Have I blogged about the Disney Digi-Scrapper flickr group I started? I can't remember!! Shoot. Well, if I did, sorry for being repetitive! If you love Disney and you love to digi-scrap your Disney memories, come join our little flickr group. We've got quite a large pool of LOs for you to browse through and get inspired!! It's so much fun to have SO MANY Disney LOs in the same place! Our group is growing and growing. I think we're up to like 47 members! Woo hoo!! :) Come join us!!
Ok - until tomorrow . . .