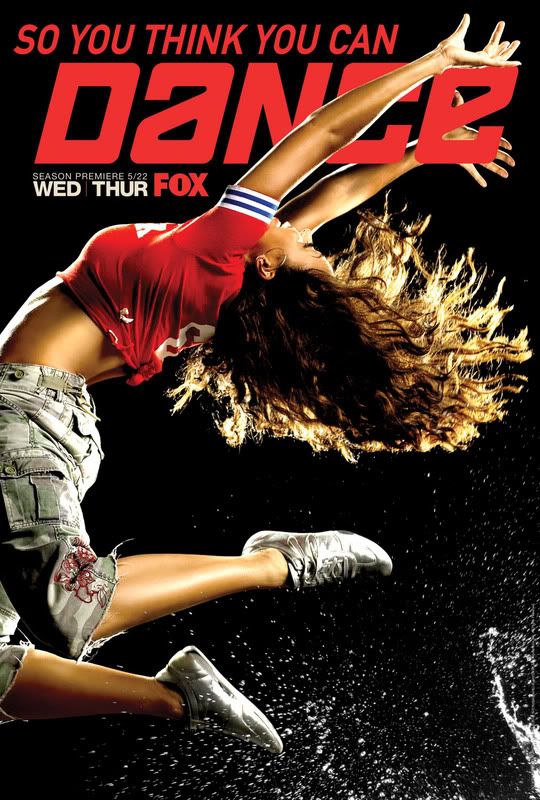 . . . on the couch watchin' my FAVORITE summer show baby!! "So You Think You Can Dance" starts tomorrow and I am sooooo excited. And I'm lucky to have a husband who loves it too! We love to critiuqe and judge the dancers like we know what we're talking about it. It's so fun!!! It's been so long since last season ended, I seriously CAN NOT WAIT!!

So - our speed scrap last night was so much fun! It's like getting together with a bunch of friends to scrap. I got to host, which was a hoot! Everyone did such an amazing job. Here was my LO (which I totally scrapped beforehand because hosting and scrapping along simply does not work).



(credits)

Speaking of LOs, here are a few I haven't posted (do you all get sick of seeing all my LOs, I guess I don't really need post all of them but if I don't post 'em here my mom won't see them unless I bombard her email inbox).

This one is with a newly remixed kit by my friend Erica called "Pink Eyed Blues". It's so much fun to scrap with. This is my only niece on the Leavitt side, Allannah.


(credits)


I was told when she saw this LO (I emailed it to her dad) she smiled from ear to ear!  I'm so glad she approved! hehe
These are some older photos from my cousin's wedding. This is when Josh and I were still dating! Gosh, I've gotten fat! This kit (
Savannah by designs by krista
) was exactly Morgan's wedding colors so I had to scrap these fun pics from her reception.
(credits)
This is a really fun dinner that Joshs' brother and his wife hosted in January at their house. Yes, I've spread my Disney-mania to all of Josh's family now!!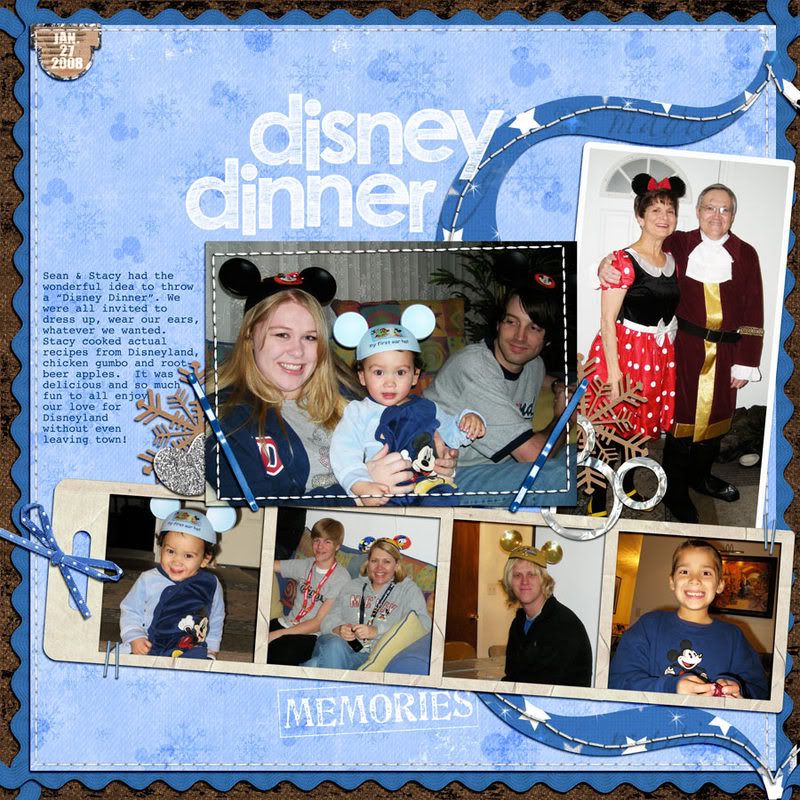 (credits)
And lastly, this is my adorable nephew Noah. This is for the super fun
Template Challege
going on right now at SM. The o-so-fabulous TeresaP has created the CUTEST template this week!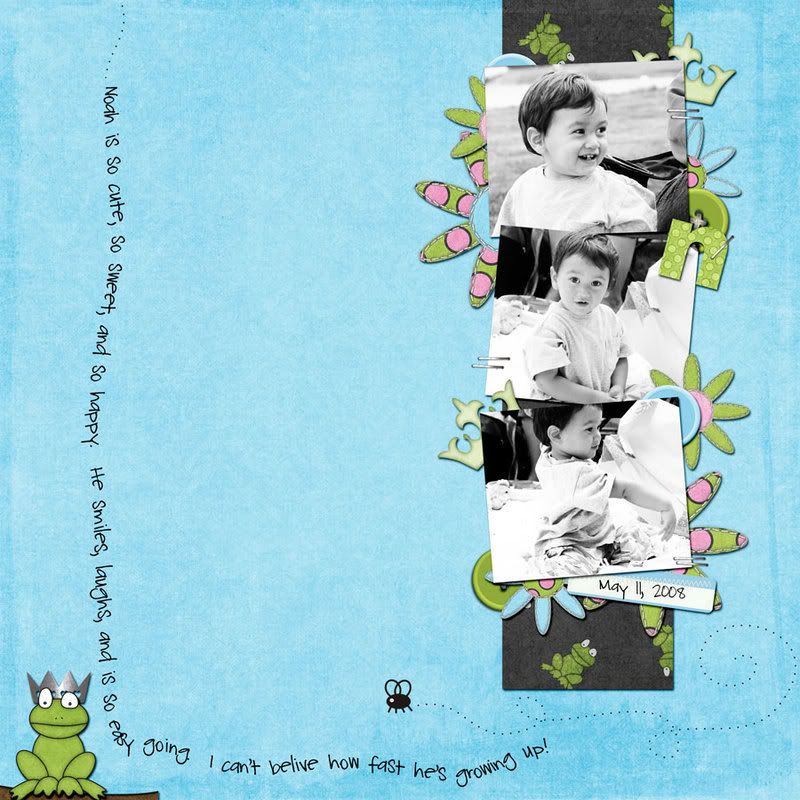 (credits)
So . . . what else can I tell ya tonight. . . OH! How about a sneaky peek of my new kit coming out this Friday!! I know you're on the edge of your seat! HAHA
I really love how it turned out, and I hope you will too! As always, I'm excited for Friday.
Oh guess what!!! My parents had a little photo shoot with a great local photographer (a session they won thanks to me entering them into a contest)!! They both turned 50 this year and I thought they deserved a photo session to celebrate. The photographer posted just a couple shots on her blog last night and told a sweet story about them!
Go see it
!!
Well, I guess that's it for tonight! One last little tid-bit. I took a
color quiz
I found on the SSD blog and it was somewhat accurate. The results are sort of long but here is the most accurate thing it told me about myself. "Greatly impressed by the unique, by originality, and by individuals of outstanding characteristics. Tries to emulate the characteristics she admires and to display originality in her own personality". Pretty fun quiz. A little random.
Alright - I guess I'll go watch the American Idol finale. We Tivo it and fast forward all the cheesy filler we don't care about. Haha. See ya!!