Ok I have a couple of CT LOs and cute kits to show ya!!

Erica Zane has a re-vamp of one of her older kit"Bright Fun" out today at Snap and Scrap. I LOVE IT! The colors are fun and bright and I love black!




All of Erica's papers and embellishments are ALWAYS so realistic, and I love that. I'm all about the realism! Here's what I scrapped with her cute kit!



(credits)

I love these photos! Josh and his sister got in a very rowdy tickle fight a couple years ago on Father's Day. The pictures tell the whole story. They act like such kids when they are together and finally Mom had to come break it up!

Alrighty - my other friend and designer, Minna (Mira Designs) has an adorable new kit out today at The Digi Chick called "Boyish Charm".




I love a cute boy kit! Here's what I scrapped with it!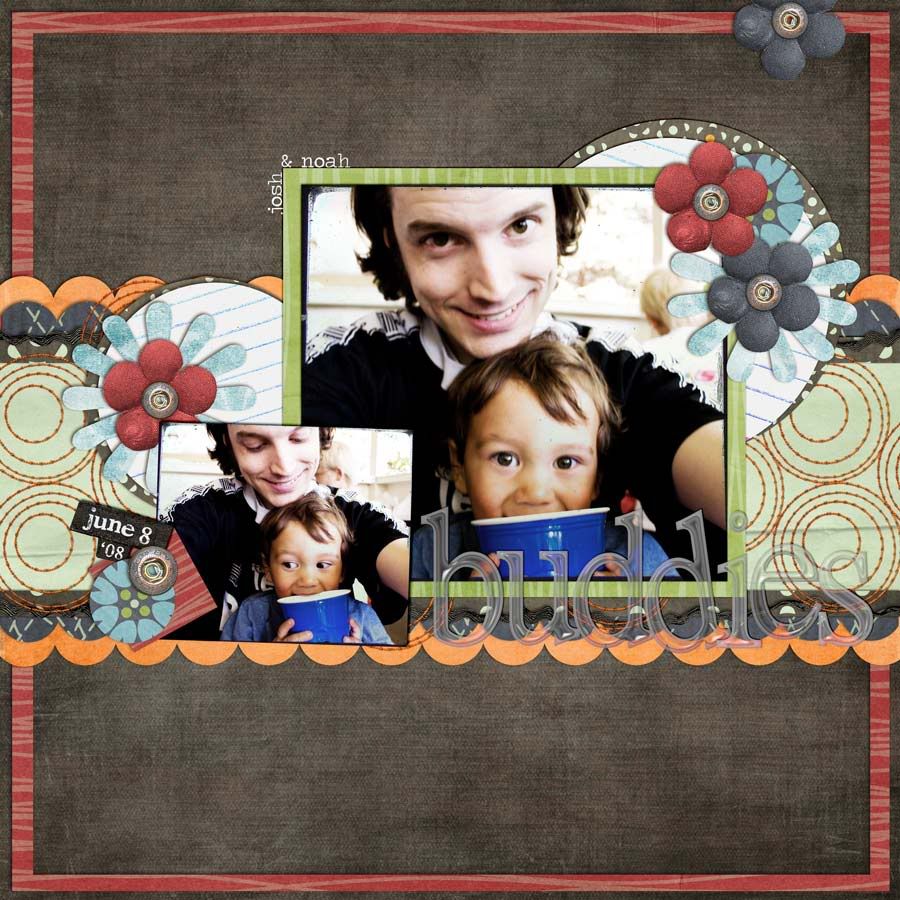 (credits)

Josh took these little self-portraits this last Sunday at our BBQ. They are my favorite pictures of the whole day.

So our speed scrap last night was a BLAST!! I don't know exactly how many people played along but I swear it was a record night! It felt like SO many people were there!! Here is the fruit of my speed scrap!



(credits)

Ok - I gotta go. I have a LOT to prepare, wash, put away, pack, and get ready before our crack of dawn flight to Kansas City tomorrow!

OH - someone commented today and said that they couldn't email me for the show offs. My email is the same as it ever was designerbrittney at gmail dot com. Try again Suzy! :)

See you later!!