Being the lucky duck that I am, I got to go and have lunch with and meet Melanie (sassypixie) and Dacia! Both girls are ScrapMatters Creative Team stars and I was so excited to finally meet them IRL.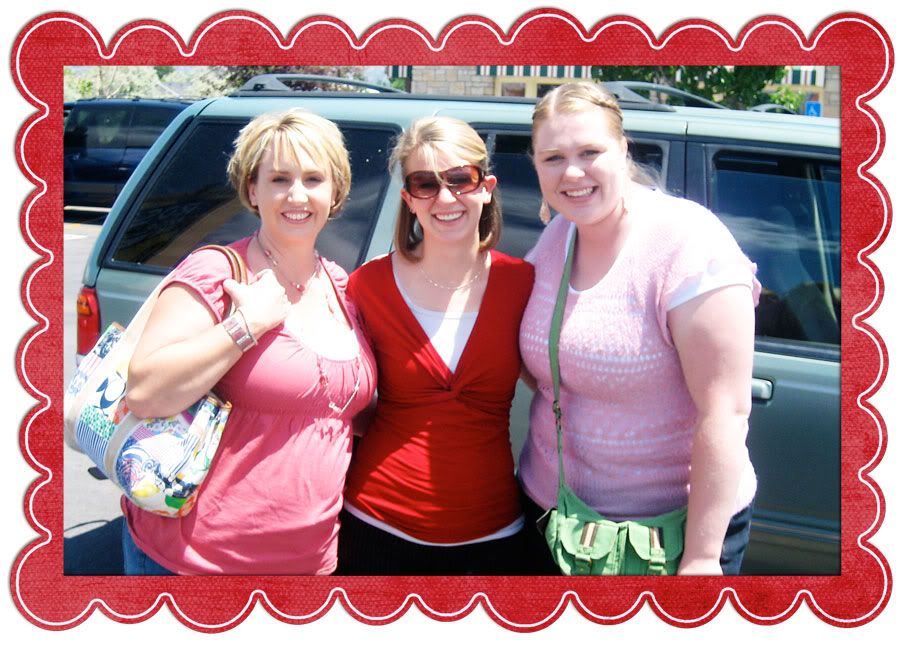 Do you like our blurry picture? Beggars can't be choosers so I can't complain. We remembered to take a picture at the last minute and a random dude in the parking lot took it for us. So I guess its better than nothing! haha

Anyway - thanks so much girls for meeting me!! Lunch (all TWO HOURS of it) was awesome and I think we could have sat and chatted for another two.