I realized that its been over a year now since I released my very first kit! Wow. I've come a long way, but I'm proud to say that I still like that first kit. But I LOVE the kit I'm releasing today!! Please meet . . .

"Fairchild"




Here are some detail shots for you (click to enlarge).





"Fairchild" is so 'August and September' to me. It's a little back to school, the very trail end of sunshine and summer, and a lot of fun and quirkiness. Just look what the amazing Britt Girls did with it!

~ Amber ~
(I tell her so all the time, but itsn't Amber just the master at layering?!)
~ Ashley ~
(she scrapped TWO and they both rock!)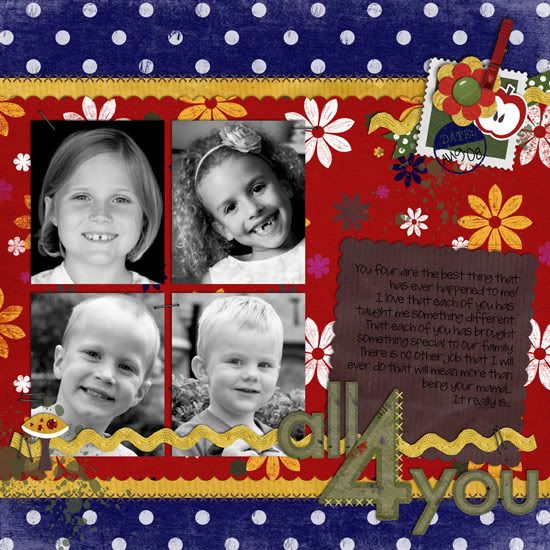 ~ Erica ~
(Isn't it holy cow awesome??)
~ Emily ~
(she said this kit just screams "Wonderland" to her!! I think its the Cheshire-ish stripes)
~ Jess ~
(LOVE this whole design! So unique! I love this kit for storytime!!)
~ Kate ~
(Is this not totally adorable?!)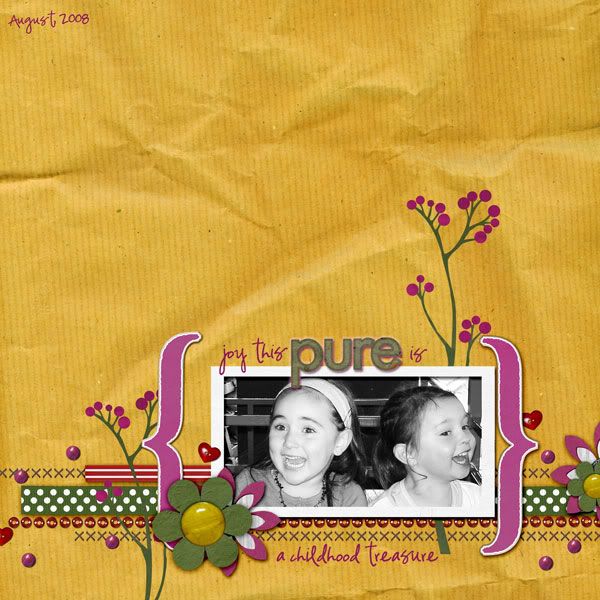 ~ Kelsy ~
(Can you believe how perfectly this matches her daughter's outfit?)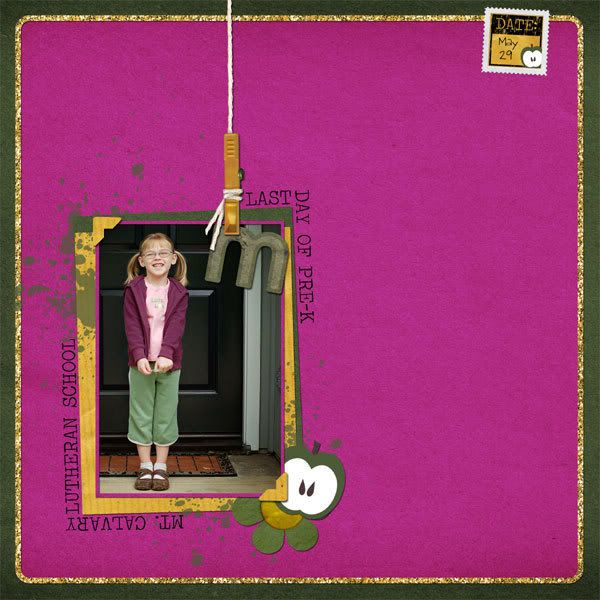 ~ Melissa ~
(she scrapped TWO and shows us EXACTLY how this kit can be used to scrap Disney!)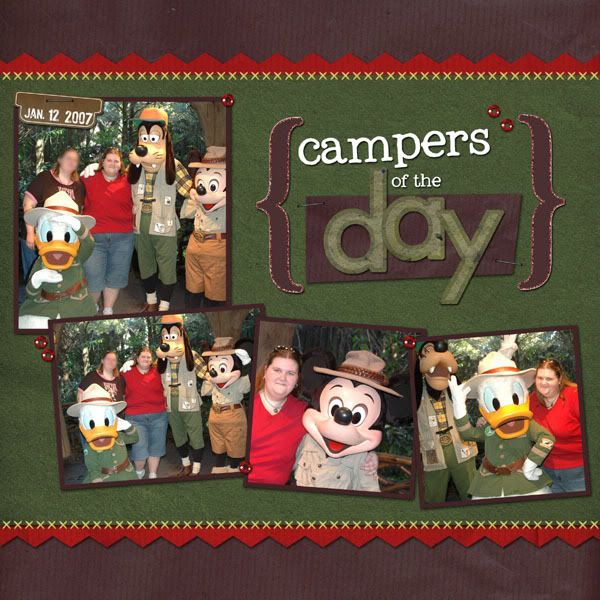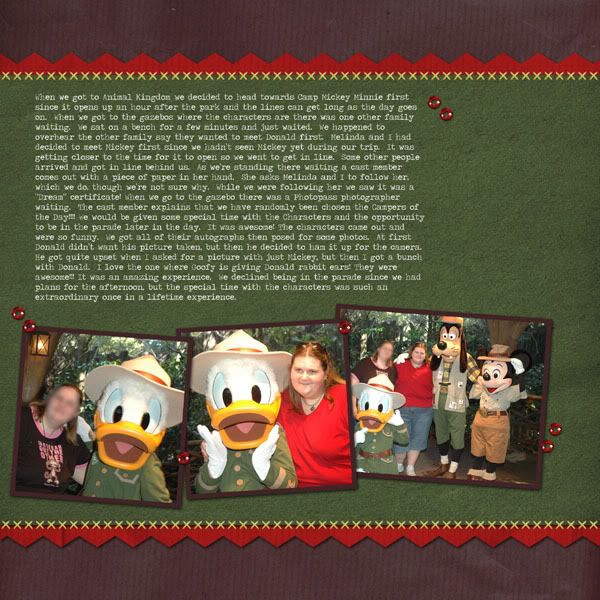 (click each page to enlarge)
~ Molly ~
(LOVE this back to school page!)
~ Paige ~
(this is the CUTEST dang idea! I'm totally copying it!)
(click to enlarge)
And finally one from
ME
! This is from our 4th anniversary of our 1st Date that I told you guys about last week!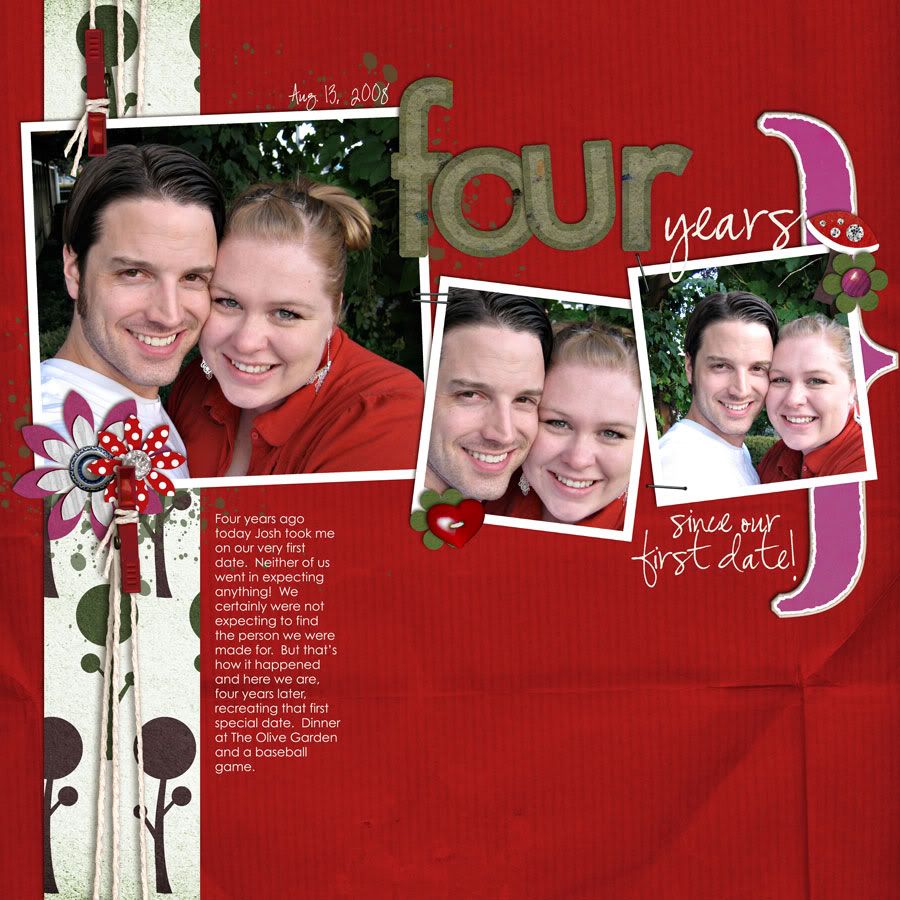 My Britt Girls also helped me create this REALLY cute
"Fairchild Brag Book"
that is also in the store today!
And for this week only, when you buy the "Fairchild" kit, you get the Brag Book for free, automatically included in your download! I repeat - it will AUTOMATICALLY be in your Fairchild download. You do NOT need to put the brag book in your shopping cart at all!
How can you not be tempted with a deal like that!? haha
Also new in the store today:
"Paper Shapers: Retro Borders"
This was the Speed Scrap participation prize from this week. If you missed the Speed Scrap, you can still snag these fun Paper Shapers in the
store
!
And last but not least:
"You Can Quote Me: Friends"
(Each of these 6 word arts comes in both basic black and colored/stickered/or glitter versions.)
Wait!
Before you rush off to shop, let's enjoy this week's Show Offs!!
If you want to be a Show Off too, just email me a LO using any Britt-ish Designs product with "Show Off" as the subject line to designerbrittney at gmail dot com before midnight next Thursday! Each week I show you off and give you a gift! This week all the Show Offs are getting my new "You Can Quote Me: Friends" word art pack! Hope you girls enjoy it!
OH and we can't forget the freebie add-on to "Fairchild"!!
You can download the freebie
HERE
. Have fun with it!
Hope you all have a GREAT DAY!