Oooooops!!  I just realized I never posted about the SM CT Call that's going on! But if this is the first you're hearing about it, don't panic! You still have 4 days to apply.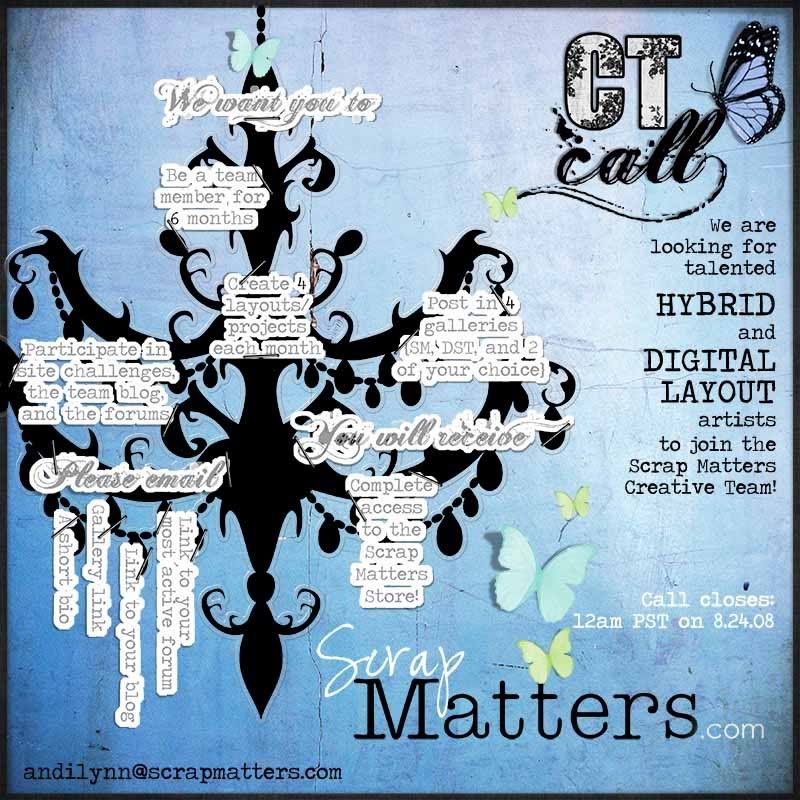 Also - there's another speed scrap tonight at 7pm Mountain Time, 9pm Eastern.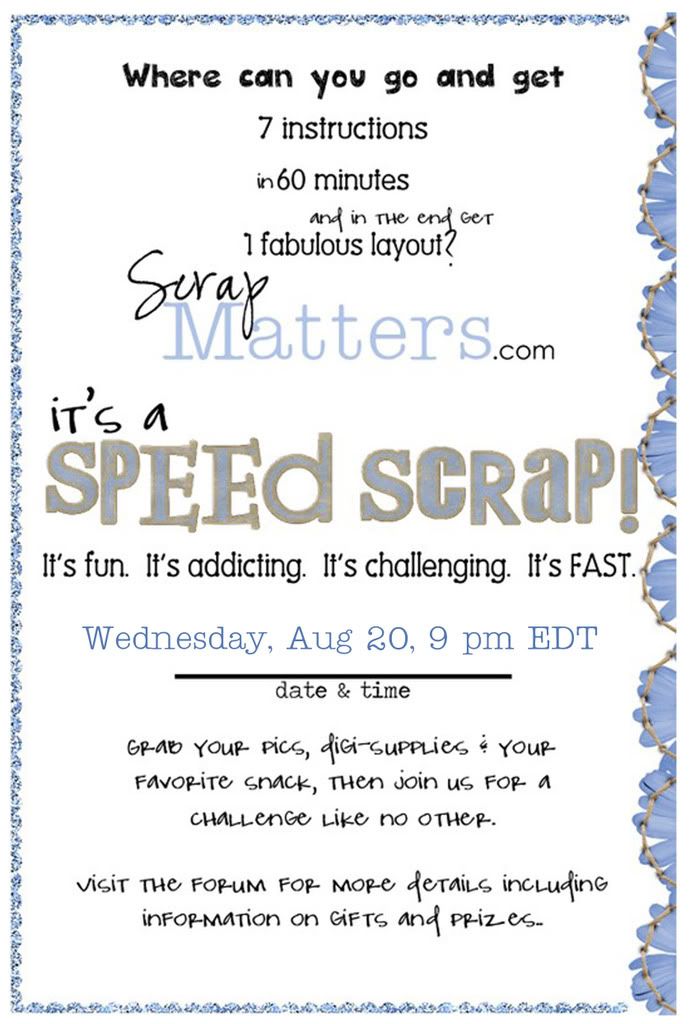 I made the participation prize this week, and its a fun one! See the prize, find out more details
HERE
in the SM forum. I'm totally speed scrappin' tonight! Hope to see you there.