I still haven't posted pictures from the Halloween Party Josh and I threw at our house.  It's sort of becoming a tradition to invite both our families over for a Halloween party.  Nothing too exciting, just dinner and costumes and visiting.  But its still a lot of fun! PLUS - its an excuse to get dressed up!

Josh and I were pirates this year and I think our costumes turned out pretty sweet. Ill or not, I was dressing up!! It's my favorite part of Halloween. I unintentionally ended up looking sort of like an 80s pirate, but oh well.


Here are some other pics from the party. It was a great time!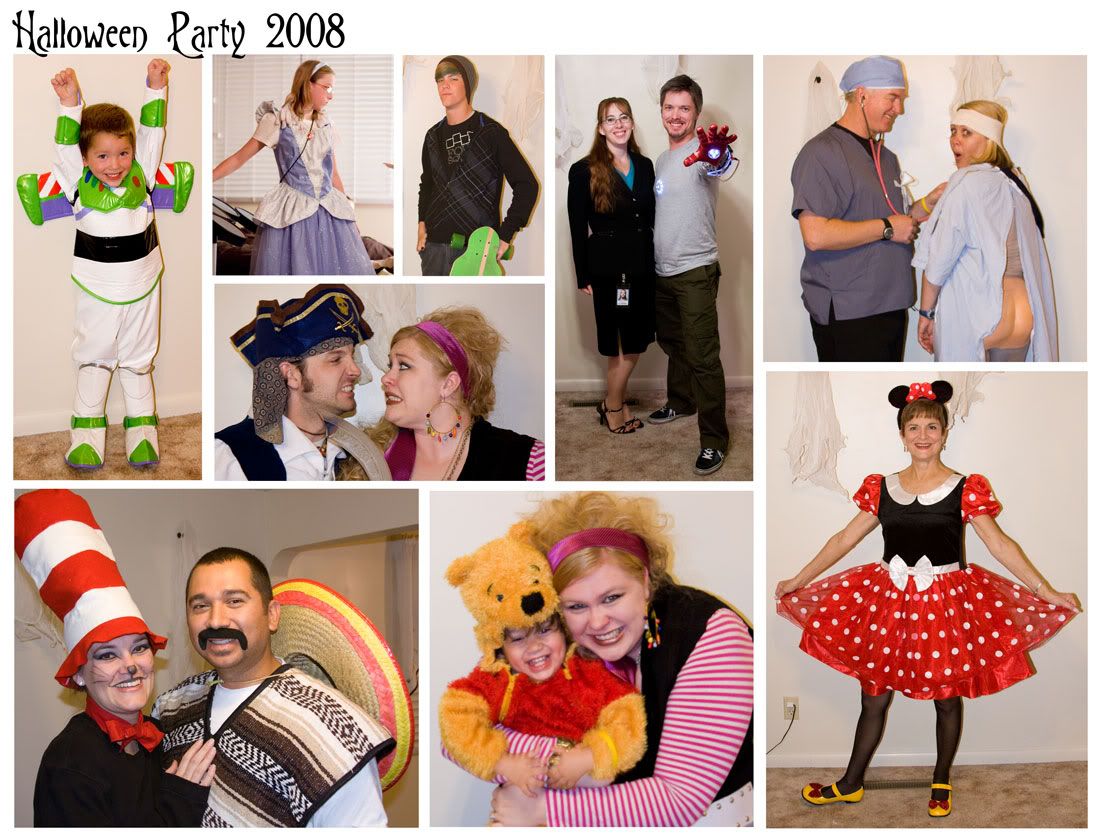 On an entirely different note - did you watch Obama's acceptance speech last night? I don't care who you voted for, who you supported through the campain, that was an inspiring moment. I felt hope for our country. Not to mention what an important and historically significant moment it was for our country. I felt blessed to be experiencing it.  Josh and I sat hand in hand on our sofa and watched with tears in our eyes.  It was quite a moment I thought.
Well - that's it for today! See you tonight for the Speed Scrap hopefully. I added the prize, so you can see what that is
here
.
Peace out.