Beading Beauties was a lot of fun tonight. We had a great turn out and everyone made some gorgeous stuff!! I made another necklace to sell. Anyone interested??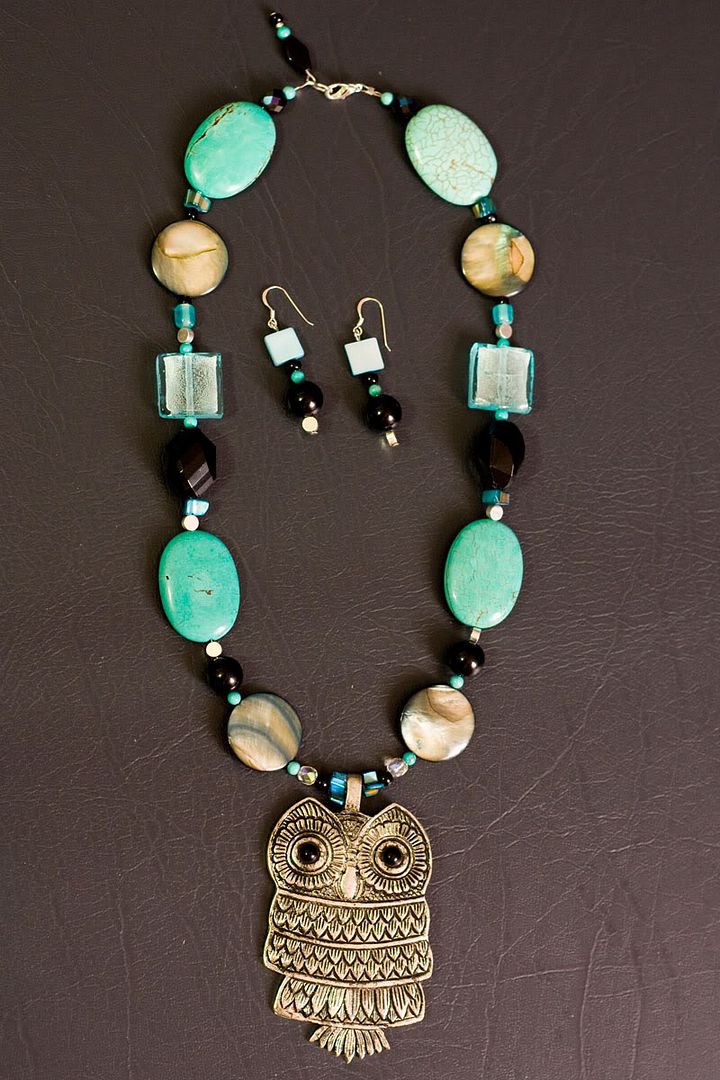 As most of you know, I have thing for owls. I seriously LOVE this one!! The necklace is 21.5" long (I made this one adult size). The owl is about 3.25" tall from head to tail. And I threw in some matching earrings (with sterling silver hooks) that are 1.5" long. All the beads are either glass or plastic. It's actually a nice weight, the owl is surprisingly light.
Anyway - if anyone wants to buy it, email me at designerbrittney at gmail dot com and let me know!