My Christmas cards have all gone out now! For all my digi-friends, I am posting my card here for you!




I hope everyone is enjoying the holiday season! My "positive mental attitude" idea has been working pretty great so far. I've had a couple slips where I've let myself do what I do naturally -feel really overwhelmed, and even complain a little to Josh (sorry about that babe). But for the most part I'm insisting on enjoying the season, having fun, not getting stressed out. I'm happy to say its been a nice season so far. The piles and piles of snow we've been getting over the last couple days has definitely helped! It makes things feel so Christmasy!  I love looking out my window at all the white!

Last night I went to my December book club get together. December book club is special. My wonderful Aunt Kris is the host and she makes dinner, and her house is decorated so beautifully. Its just a really fun special night. We exchange little presents with each other and just have a fun cozy Christmasy evening together. This is what I made for all the book club girls this year.




Everyone seemed to like them. I was really glad! :) It was a fun night. We read "Eat. Pray. Love" by Elizabeth Gilbert for our book this month, and I really liked it. It's always interesting to hear what everyone thought about it. We had a really nice discussion.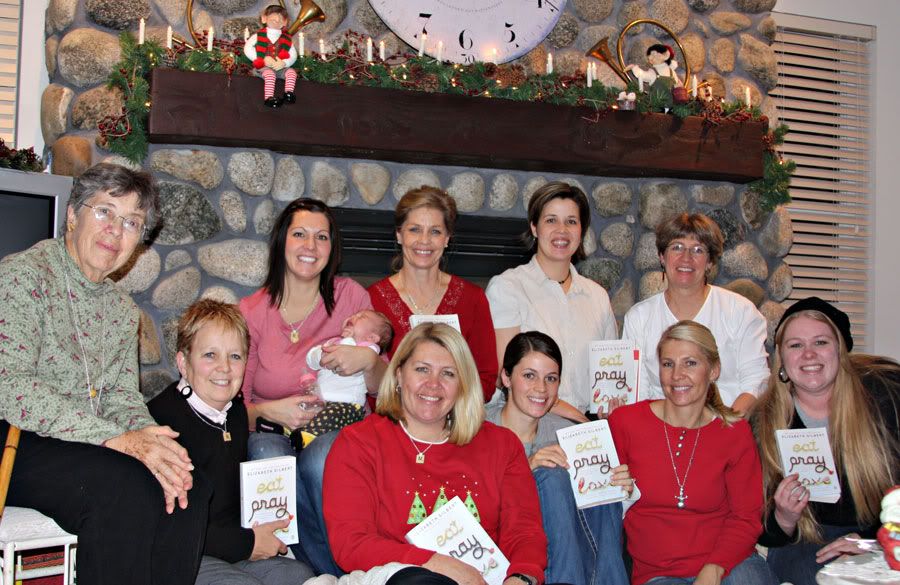 Ok - well I better get back to work now. See you tomorrow for Show Offs!