So - we're home from Disneyland.  We had a whirlwind trip!!  As we were driving home Josh and I both realized that it went by WAY too fast.  Of course, I got sick. I always get sick when we go. I'm guessing it has to do with the elevation change wreaking havoc on my sinuses. Josh says its because I stress out getting ready to go and then it all releases once we get there. It's probably both!! I was fine the first day and a half we were there and then - BAM - it hit me. Icky sinus infection. I took all the meds I could, and actually did ok. We all walked and walked until our feet felt like they'd fall off. One of my feet is STILL stiff and sore. AND I lost my voice (its still lost). But WHO CARES?! We'd jump back in the car and drive the 10 hours back right now if we could. On the drive home, Josh and I were trying to figure out when we could go back.

I'll write up a whole detailed post on the haps of the trips. But right now its time for new products and show offs!!

New in the shop today (there's not much since I just got back to work yesterday):

"Oscar Winning Alpha"




The Oscars were last Sunday, while we were away, but we Tivoed them and watched it last night. I thought it was one of the better Oscar nights I can remember.  Anyway - I was inspired by the glitz and glamour of the event to make a little Oscar alpha. I hope you enjoy it!!

Look at this cute LO that Denise created with it!!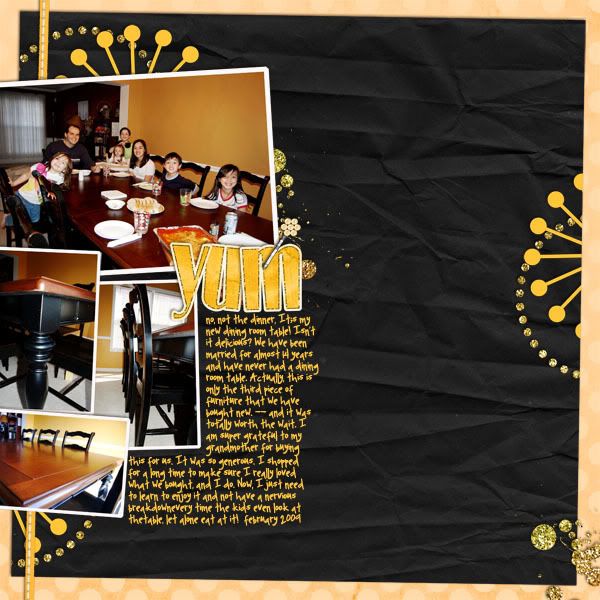 And now to show you all the wonderful Show Offs that came in while I was out of town:


I was just floored by the amazing pages that came in this week. Thanks so much everyone!! All the Show Offs this week are getting my new "Oscar Winning Alpha" as their gift.
If you'd like to be a Show Off, its really easy. Just send me an email (designerbrittney at gmail dot com) with the subject like "Show Off" and include a link or attach a layout you've created over the current week (current LOs only please - no saving up) using ANY Britt-ish Designs product before midnight Thursday night. On Fridays I'll show your layout off and then send you a thank you gift!! Easy as that.
I'm going to go work on editing my trip photos now so I can post a few. Josh pretty much took most of the photos this trip. I was busy leading and coordinating our huge group of 33 people!! haha It was such a blast.
Alrighty - until later!!