So - as most of you know - today is the big release of the ScrapMatters "Twice as Nice" collab. kits. Most of our designers have paired up, but I got to be in the only group of THREE. So our kit is a "Thrice as Nice" collab!! HAHA!! I teamed up with Jeni Hopewell and Fluffy Bunny Feet Designs to bring you . . .

"Tiny Dancer"




This kit is FULL of my favorite color - PINK! But with pops of black, purple and a lovely gold. It's got LOTS of dance themed items, but also has plenty of non-themed items as well so you can use this kit again and again!!

Don't forget!! "Tiny Dancer" is 20% off TODAY ONLY! Check out the rest of the "Twice As Nice" collabs all at 20% off as well. You're not going to believe how gorgeous they all are!!

Here is what I scrapped with this kit:




Let me show you what my CT scrapped with it . . .




See how versatile it is?! You're going to love it if you pick it up.

And. . . Jeni Hopewell has a set of matching glitter styles in the shop today too!!!




I also have this fun little element pack new in the store today . . .

"Just Enough Flair"




A big handful of colorful, funky, fun flair! And as usual, they all recolor really easily. Check out what Denise scrapped with them!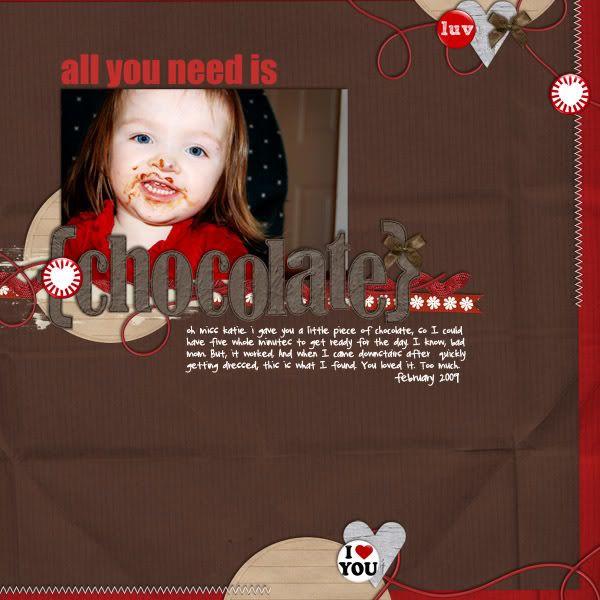 Cute, right?! Thanks Denise!!

That's all the news for today! Let's enjoy the Show Offs before I wrap things up.


Thanks so much for all the wonderful layouts this week. All the Show Offs are getting my "Just Enough Flair" pack today! Watch your email inboxes. I can't wait to see what comes in next week!!
Hope you all have something fun planned for this Valentine's Day weekend!! Make sure you hug your loved ones, family, and friends tight.
See ya!!