Today was the big day!  Little Addison Joy was born today and man-oh-man is she a beauty.  Fair and soft, with her mommy's nose, cheeks and lips, she is just a stunner.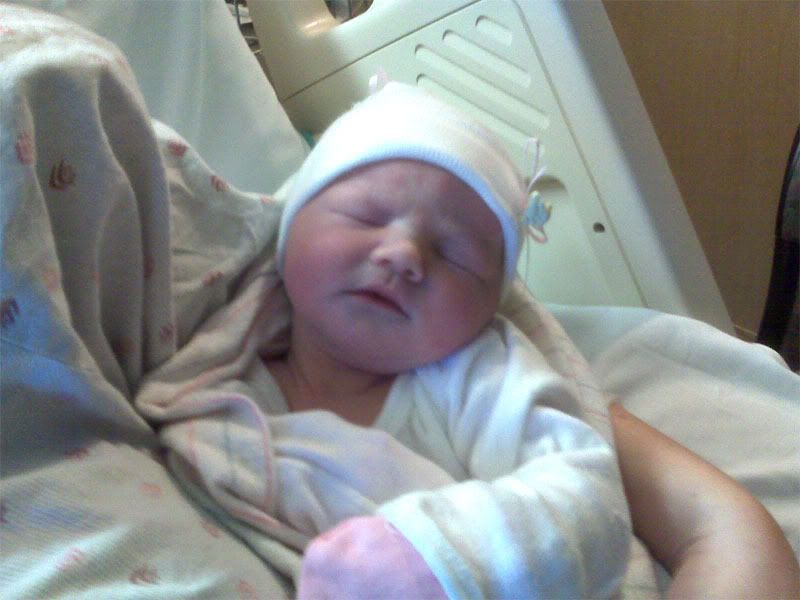 Isn't she gorgeous? I couldn't stop looking at her today. I can't wait to go back and see her tomorrow too.

(Dumb Aunt Brittney left her card reader at home, so all my photos are stuck on my camera and I only have photos from my phone to share!!!  ARGH.  Oh well - I'll have more when I get home.)

My job today was to entertain Gracelyn all day until Morgan was out of recovery and Addison was settled and ready to meet her big sister. Then I got to bring her over to the hospital for their first meeting. It was really, really precious. Gracelyn wanted to hold her for a REALLY long time. One of those truly magical moments in life. I was so happy to get to see it, I was almost in tears.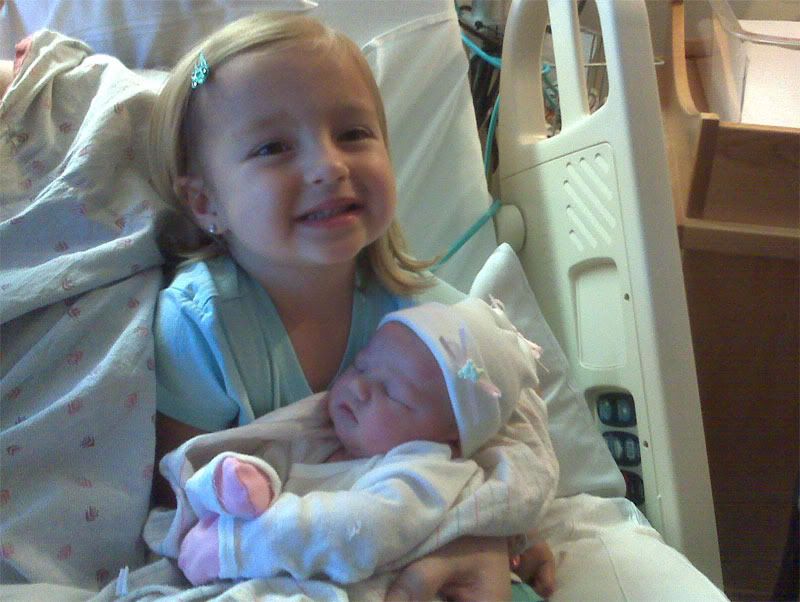 It's getting late now, and Gracelyn decides its a good idea to get up at 6 am. So . . . I better hit the sack so I'm ready for my 6 am wake up call.

See ya later!!

OHHHH one quick plug!! Don't forget THIS awesome shin-dig going down this weekend at ScrapMatters. I'm all over it as soon as I land in Utah!