Good morning! Happy Friday to you all. I'm seriously excited about my new release today, so I'm going to cut to the chase!! I bring you . . .

"Imperial Girl"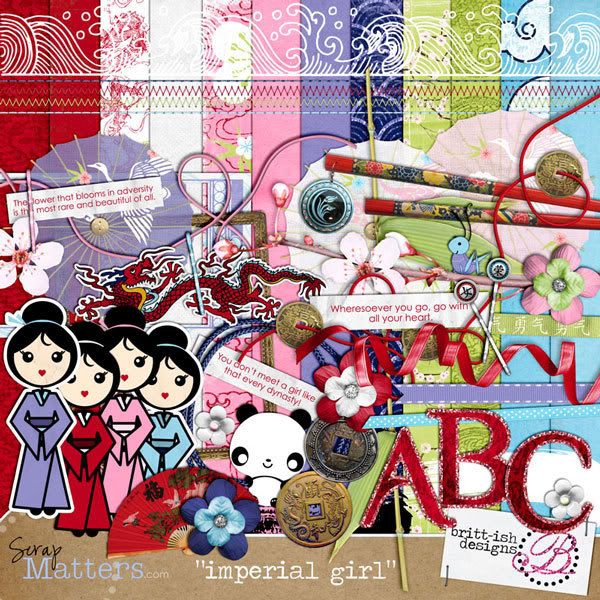 This kit was seriously such a blast to create!! I had so many ideas, and was so fun to make them all come to life. Obviously inspired by all things Chinese, I was also obviously inspired by my favorite Chinese cartoon!! :) hee hee

Let me show you what my team and I scrapped with this kit and then at the end of this post, I also have a little freebie add-on for you as well!!

By Me: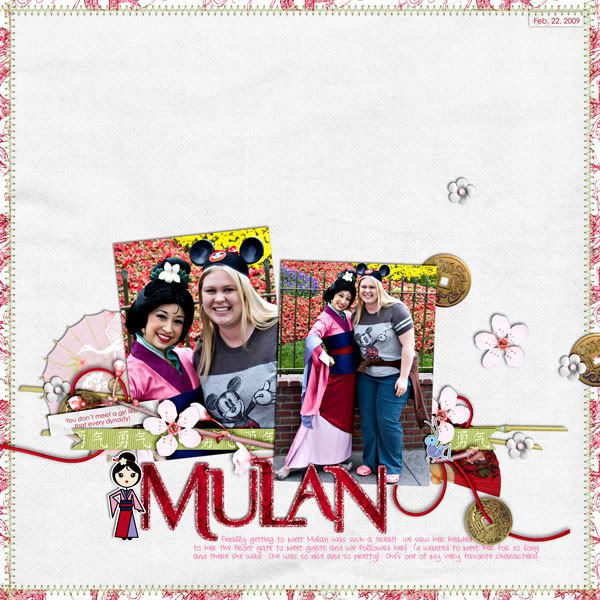 And from the awesome Britt Girls!!!





Aren't they incredible?! I love how they showed the range of photos and events that can be scrapped with "Imperial Girl".

Staying with the Chinese theme, I also have this little guy who is new today (which you can see used in Paige's LO above) . . .
"Good Fortunes"
As the preview states, this fun pack of word art fortunes contains 20 unique fortune cookie fortunes, 1 blank strip so you can customize your own fortune, and 2 fortune cookies.
Alright . . I think its time for some Show Offs and then a freebie!!
Thanks so much for sharing all your wonderful LOs with me this week!! We had another smallish week (I'm thinking lots of people are on Spring Break??), but I loved seeing each and every one of your Show Offs. As my gift this week, all the Show Offs will be receiving my
"Good Fortunes"
element pack!
If you'd like to Show Off and receive free gifts, all you have to do is email me a LO you create over the next week using any Britt-ish Designs product (templates, freebies, anything) to designerbrittney at gmail dot com before midnight on Thursday. Attach your LO saved about 600x600 at 72dpi or send a link to your LO online. That's it!! Then next Friday I'll put your LO in the Show Off slideshow and email you a gift!!
Alright, alright. The promised freebie!!! Here it is:
Download
HERE
!
Enjoy!! Hope you like the new kit and fortunes!! Hope your day is a lucky one and I'll see you later.