Unfortunately, I lost a few Britt Girls in the past month so I had some spots to fill! And it just now occurred to me that all these spots went to some of my most faithful Show Offs!! haha That's funny. So - without further ado - please help me welcome my three newest Britt Girls:

Christy (TheWerners or DisneyCruiser)
Wendy (wenrob)
Michelle (mhreen)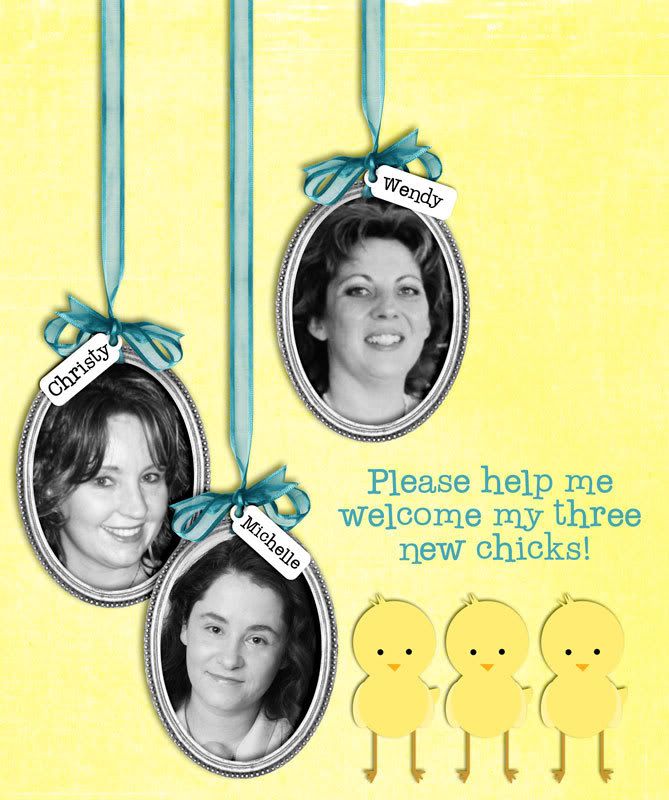 And they've started out with a bang - wait 'til you see what they've created for my new release tomorrow.

On a personal note, I've been feeling REALLY crummy today. My mom's been sick with a virus for a while and I'm totally freaking out that I somehow caught it. I slept like ALL DAY today. Totally missed today's speed scrap. I'm trying to rest as much as possible, drink Airbourne and pray that I'm not getting too sick.

Josh's dad came home from the hospital today. We haven't heard exactly how he's doing other than he's tired and needs lots of rest. Thank you so much for your prayers for him!

I guess that's pretty much it for tonight. See you tomorrow for new release Friday!