Well, good morning everyone! I'm back in Utah and it feels so good. I really missed Josh. I'm such a baby. I just get really homesick without him. I never once got homesick until I got married!! Don't get me wrong, I had an amazing time in Phoenix. I was so blessed to be able to be there to see baby Addie and spend so much time with Gracelyn. But I'm also happy to be back to a normal routine and REALLY happy to be back with my man!!

Well, if you've come here on your ScrapMatters [inter]National Scrapbooking Day Blog Train journey - welcome to Utah!!
On each stop of today's blog train you'll learn about where each of us considers PARADISE to be. When I think of paradise, I, of course, think of Disneyland. That's the obvious answer you'd expect from me, right??
BUT
I also think of somewhere else that might actually be an even truer paradise. It's relaxing, calm, beautiful, and the place I feel the least stress EVER (and my feet don't kill after a day spent here). AND, I'm lucky enough to have been there every summer for most of my life. The paradise I'm thinking of is . . . Bear Lake, UT.
My family goes camping and boating here every year. Real camping in TENTS. Not sissy RV camping. :) hahah We love it. All I do all day is sit on the beach under my giant umbrella and read and nap and go for a dip in the most beautiful clear turquoise water in the country. No makeup, no muss, no fuss. It's an amazing place, and I truly think its the closest thing to paradise I've experienced. I know its not what everyone thinks of as paradise, but it is to me!!
Ok, ok - here's what you've actually come on the blog train for . . . . your
FREEBIE
. I've made the follow page into an 8x8 QP for you!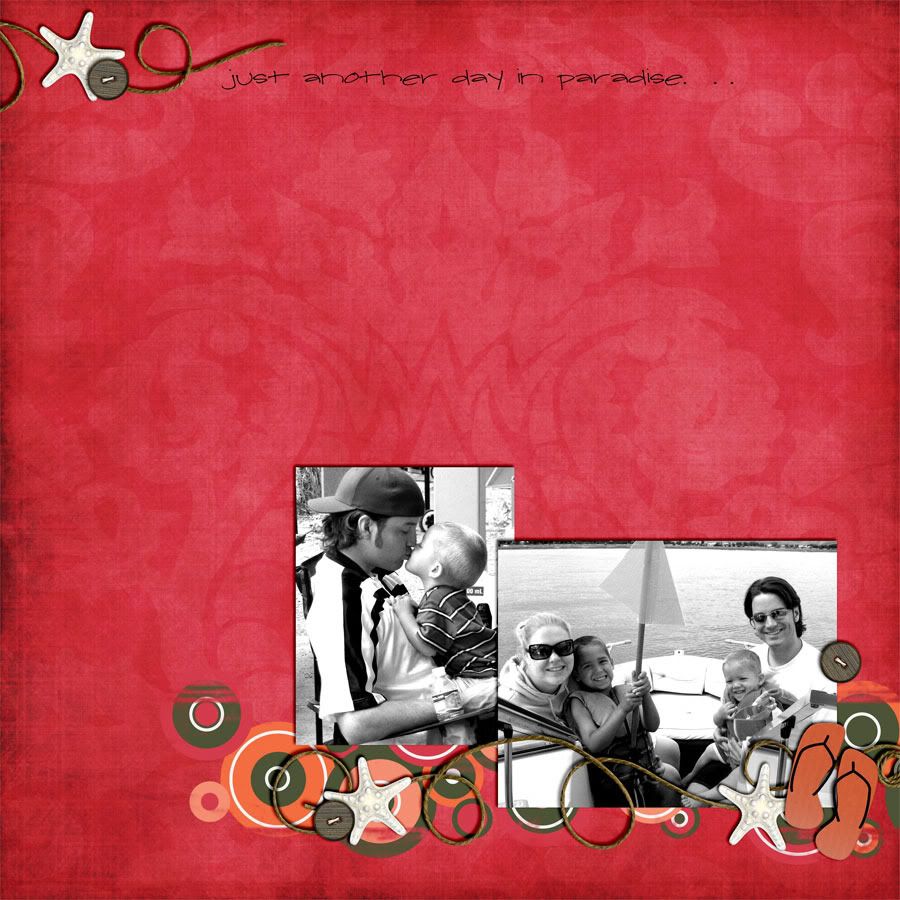 Click
HERE
to download.
This page was created with our adorable new DT collab at SM called
"Hawaiian Happy Hour"
. This kit is seriously ENORMOUS and its
free
with every $15 purchase as ScrapMatters during our NSD celebration!! Just put it in your cart, spend $15 bucks and the kit will be free when you checkout.
Your next stop on the SM Blog Train is . . .
Heather Lee at JOYrevisted
Heather always has the loveliest posts. I'm sure her paradise and her freebie will be amazing! Have fun!!!
I'll be back in a little while to post Show Offs . . .