I said I'd show you what I gave as gifts for Mother's Day, so here I am. For my mother-in-law I bought one of those tote bags with the openings for photos. But instead of photos, I customized it with her grandmother nickname that all the grandkids call her. Nana (luckily it had 4 letters).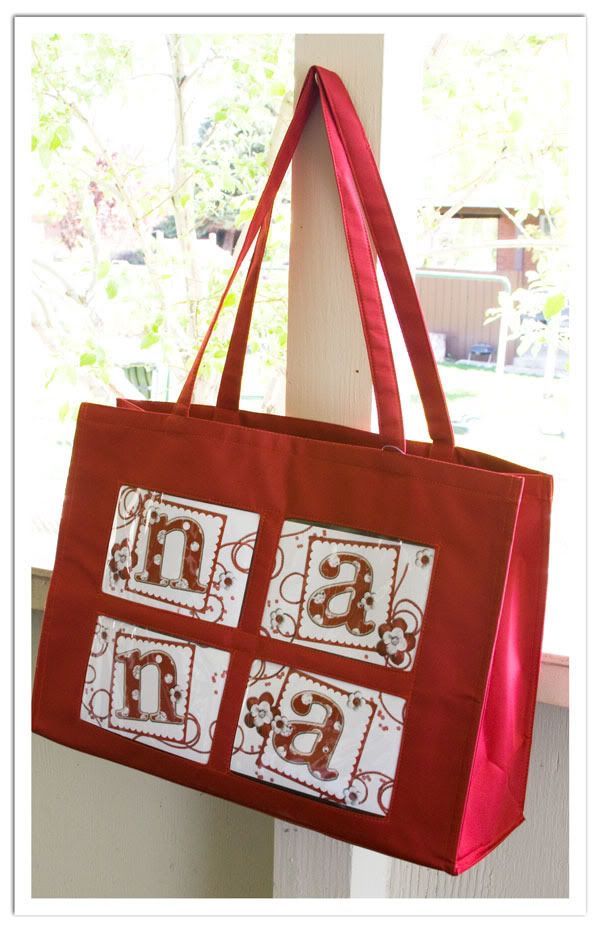 I also stashed a really cute Snow White tee shirt inside.
I don't have photos of what I gave my own mom, but I didn't really make anything to show you. I just chose few really special photos from our last trip to Disneyland and made prints and framed them for her bathroom wall. My mom's bathroom is Mickey themed and she has one big wall that is slowly filling with photos from our trips to Disneyland. Old trips, new trips, any trip. All in different sizes in black frames. Its quite cute! And now she has 4 more big prints to add to it.
And for my two sister-in-laws I gave them this:
Everyone really liked their gifts and giving them was so much fun!!! We had a nice Mother's Day both at my mom's house and with Josh's mom as well. It's always a little tiring doing double duty on holidays, but I don't care. We're lucky to live by both of our families.
Hope everyone else had a nice Mother's Day too!!