Happy Friday! I'm so excited to release my first ever collab. kit with Sya's Blueprints!! Sya and I bonded over our love for the show "Greek" and decided we should do a sorority kit!!

"Sisters For Life"




Of course, we packed the kit will all-out girly goodness. So - while it has lots of great "greek" items (full greek alphabet, sorority word art, etc.) its perfect for all your everyday girly girl pages as well!!

Here's the page I scrapped with it:




And from the wonderful Britt Girls:




Make sure you keep reading through the end of the post! I have a freebie add-on for you and so does SYA!!

Also new today, I decided it was high time I released another date stamp pack!!

"We're Just Dating v.1"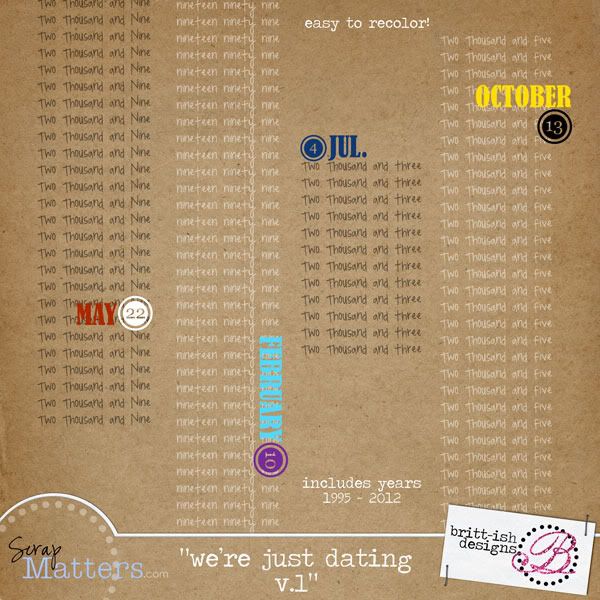 Here's a page by Melissa using them!




You can also see 'em in action in Erica's "Sisters For Life" LO above! Fun, huh??!

Ok . . . ready for Show Offs? Here we go . . .

If you want to show off, you can read all about how to do it at the end of
this post
.
Alrighty - time for the promised freebie add-on! Hope you enjoy it!
Download my freebie
HERE
. Then hop over to
Sya's Blog
and grab her freebie add-on too!!
Hope you all have a wonderful Memorial Day weekend!!