**HMPH.  This post was scheduled to automatically post itself early this morning, but it didn't?!! WHY THE HECK NOT?! Annoying. Anyway - sorry for the late post. Here it is . . . **

So - we made it home from Denver late Monday night. Both our flights out and back were SERIOUSLY delayed, but oh well. It was a really fun weekend with people I LOVE SO MUCH.

The saddest news is, Tuesday I woke up with a wicked sinus infection. I've been trying to rest, get caught up from the weekend, and get stuff together and ready for today. But this darn infection persists and drains me of my energy. I hope I can get it out of my system quickly.

But in the mean time - I've got two little mini-kits in the store today. Both previously Speed Scrap prizes, but in the store available now!!

"Seriously Cute"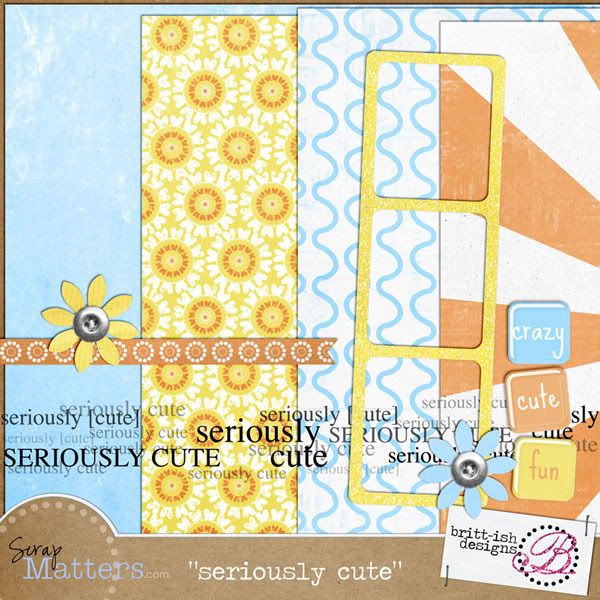 and

"My Trendy Baby"




Check out what my fabulous Britt Girls scrapped with these mini-kits (thanks soooo much, girls!)




I hope you'll have fun scrapping with these two little kits too!

And a quick reminder that you have just 4 more days to purchase the "Mystery Mix - June Grab Bag No.5" that I collaborated on. After that the products will all be individually divided up into the store.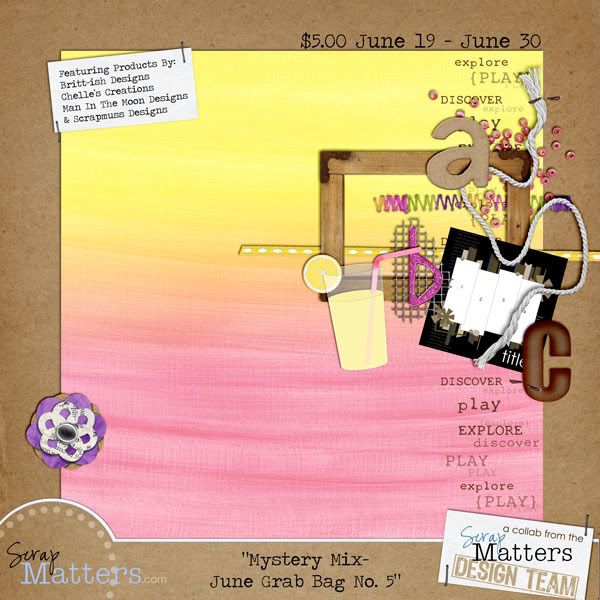 Ready for this week's Show Offs?


"Seriously Cute"
or
"My Trendy Baby"
! Watch your email inboxes for my email and then respond with your choice.
Well, its a short and simple post this week. I'm feeling pretty sick, so I had to make it quick. Hope you all have a wonderful weekend!!