Hello folks and happy Friday! I'm just bursting with joy to show you my new collab. kit I am releasing today with the fabulous Miss Krista of Sahlin Studio!!!! We PROUDLY present . . .

"Land of Fantasy"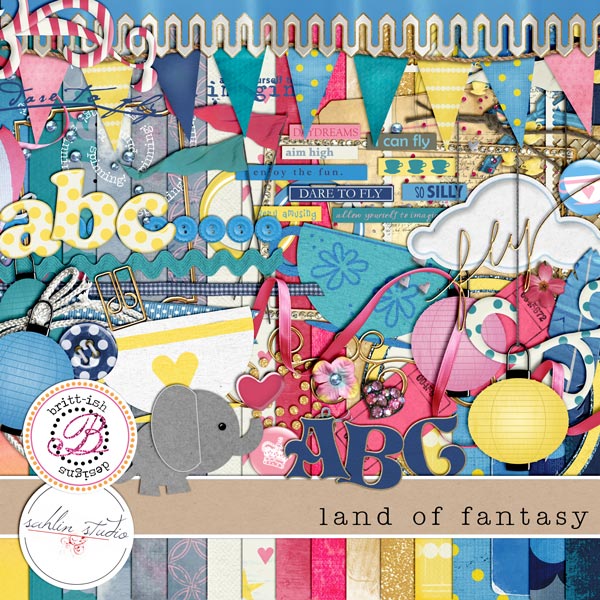 Krista and I both have a major soft-spot for Disney and ESPECIALLY Fantasyland. We combined our loves into one majorly fun and majorly HUGE kit!! Read to the end of this post because both Krista and I have add-on freebies for you!!!

Let me show you what I scrapped with "Land of Fantasy".




And here are more pages from the Britt Girls!




Isn't this a fun?! I know its my own kit, but I'm totally in love with it. And working with Krista was so inspiring. She's a true talent.

Also new in the shop today . . .

"Glam-o-Rama: Weathered"




A fun, weathered twist on my popular Glam-o-Rama papers!!!

Ok. Time for Show Offs!!

If you want to find out more about being a Show Offs and getting free stuff each week, read the bottom of
this post
. And remember - Show Offs are due at midnight on Thursday nights.
Ok - here's that freebie add-on I promised you!
DOWNLOAD HERE
And pop on over to
Krista's blog
and grab her add-on too!!
And that's it for today!! Have a great day and have fun scrapping!!