I'm just smackin' myself upside the head right now!! I totally forgot to tell you guys about this AMAZING hybrid autograph book that Kimberly (GeekyDiva Designs) created with my Disney-inspired kits. When she approached me about the idea, I was ALL IN. I've seen her awesome work and I knew an adorable autograph book was just what every family heading to Disney needed!!  And its in the store just waiting for you . . . 

"Magical Autographs"




This set of pre-designed tags comes with 32 printable tags and 21 coordinating clustered frames. So - assemble your tag album (using the Luggage Tag Album by Kaiser Kraft - now available for purchase at ScrapMatters!!). Then while at the parks, have the characters you meet sign on their matching tag and snap a pic of you and your new friend. Then when you get home, add the adorable frames to your pics and stick 'em to the tags! 

I seriously can't imagine how cool it would be to have an amazing keepsake of my own like this from when I was little! I am soooo going to do this when I have kids someday. AND since its all designed and ready to go, its not going to take you a month to create this awesome project! It's a SNAP!

Well, hope you're all having a wonderful weekend!! Yesterday we went to a parade in my hometown to cheer on my little bro who was marching with the marching band. We cheered so loud and he totally heard us, even though he didn't break form and smile or laugh. He did GREAT!!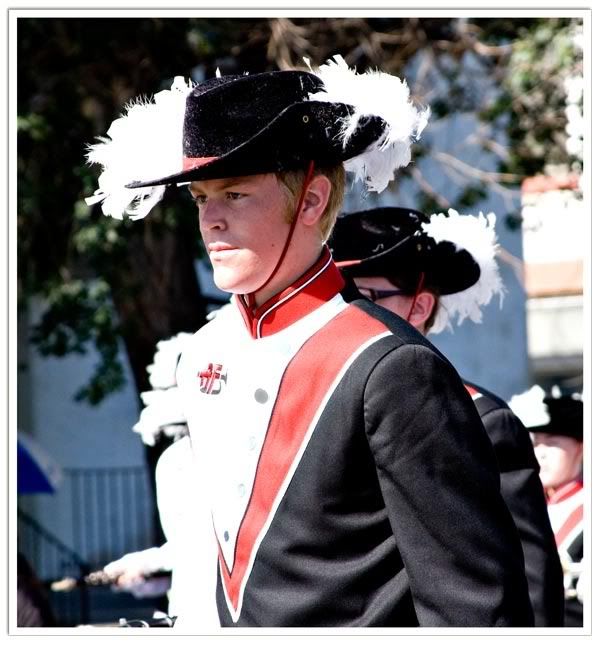 You'll notice that they were not playing when they passed in front of us. Of course!! Oh, well. We heard them in the last two parades we were at. But my mom was DETERMINED to hear them play. She looked at me and said, "Well. I'm just going to have to chase them". And off she went. Chasing after the band, down the parade route.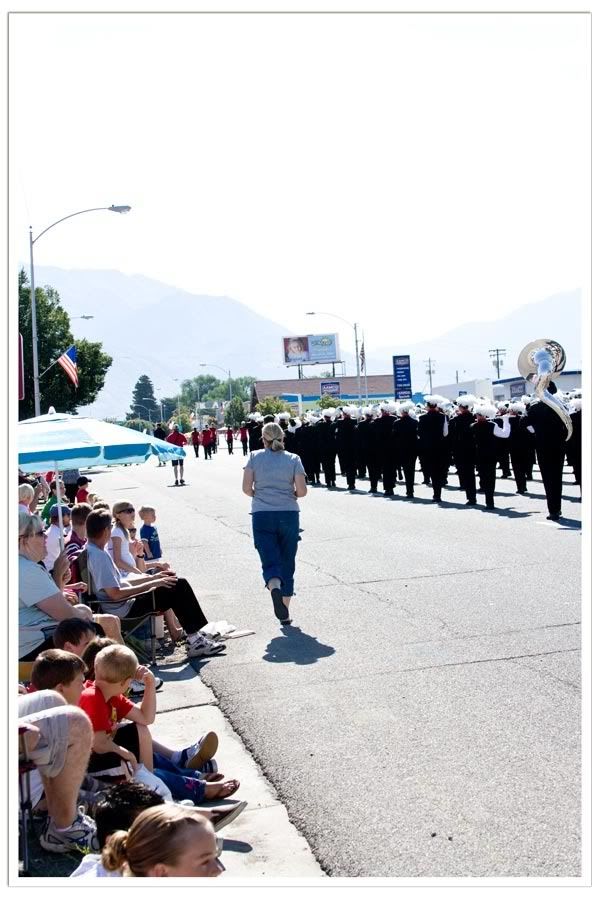 She's a nut.  I love it.  
AND
one of my BFFs' little boy won a baby contest, so she was in the parade too, riding on the back of a flatbed truck!! YAY FOR YOU SHAN AND ETHAN!
He's stinkin' cute, huh?! It's no wonder he won!  
After the parade Josh had TWO soccer games in the scorching heat. I think it almost reached 100 degrees here!!! Then we had a YUMMY dinner at one of our favorite spots - Happy Sumo. Mmmm. All in all, it was a fun Saturday.
Today we are headed to church to teach our new Sunday School class. Two weeks ago we were released from our jobs teaching the little tots in nursery and got put into teaching the 13 and 14 year olds in Sunday School. Talk about a big change!! These kids actually LISTEN to us and learn and have actual comments to make on the lesson. HAHA! We were pretty nervous and scared, but once we met the kids and made it through our first lesson we went from nervous to excited. It's a lot of fun. AND one of the moms stopped us in the hall on our way out the door afterwards and said her daughter told her that she "has the coolest new Sunday School Teachers". YESSSSSSSS. SEE!! I told you guys I was cool. HAH!! Sooooo good to hear that we won at least one of them over.
Have a happy day!! See ya later.