Hi!! Just wanted to let you know that I have another classic Britt-ish Designs kit marked down to 50% off today! And today's bargain kit is . . .

"Hey, Daddio"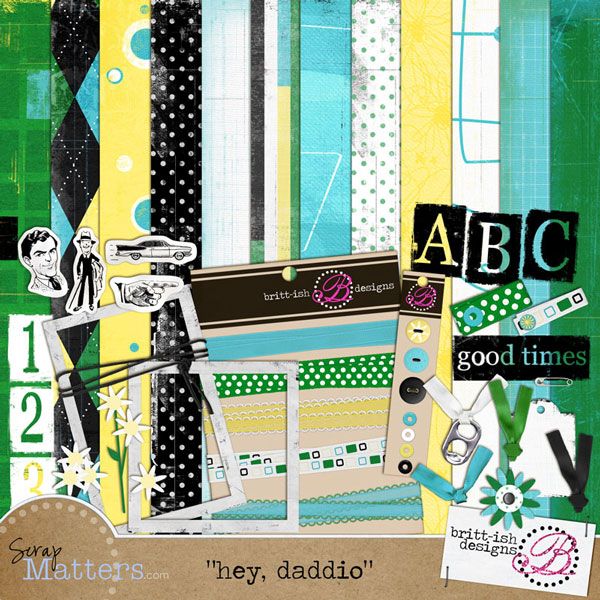 I still love the stampy alpha, funky retro stickers, and scalloped ribbons in this kit! The argyle paper isn't too bad either!! :)

Have fun shopping the Manic Monday sale!