There's a BIRTHDAY SPECIAL for Erica Zane at ScrapMatters today. Run, don't walk to her store and snatch up all the Erica Zane goodies you've had your eye on!! (the sale price will appear at checkout)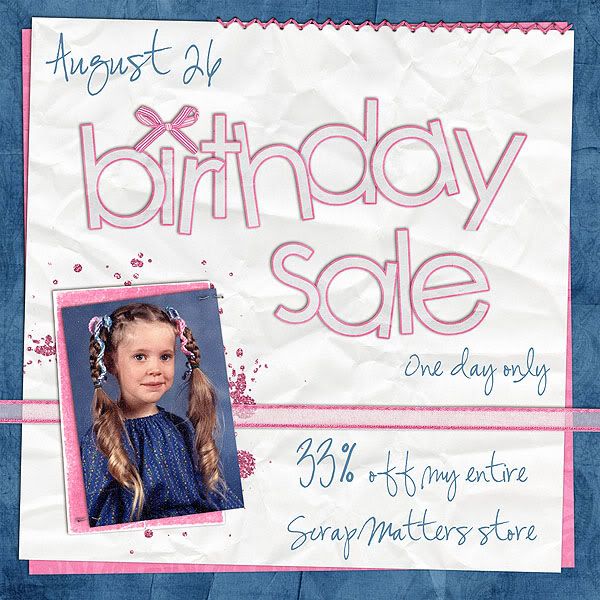 A few of my favorite kits from Erica Zane:

"Fizzy Fridays"



"Sail Away"



"Tropical Escape"



"Woodland Fantasy"



And there are so many more!!

Have fun shopping the sale!