I meant to post about this late last night, but I forgot! haha I have a great kit marked at 50% off today!!

"Brown Eyed Girl"




You might remember Kim's cute page using "Brown Eyed Girl" from my Friday post . . .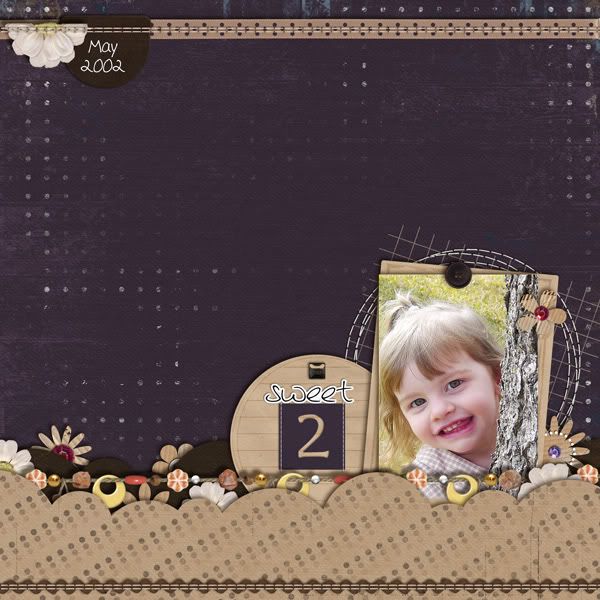 And check out this little beauty by Sarah!




And look at this adorable one from my friend Molly!




This kit is super cute!! And 50% off today only.

ALSO I have another kit marked down right now. For those who don't know, ScrapMatters has a Quick Page Exchange every month. One kit is selected and marked 30% off. Everyone uses this kit to create a QP and then enters it to the exchange. If you entered a QP, you get a copy of EVERY QP that was entered. It's a sweet deal! Even if you don't want to do the exchange, the kit is still 30% off! And this month, its one of mine!!




So obviously my "Hooligans" kit is marked 30% off for this month's exchange.




You can read more about the QP Exchange here.

AND . . . I'm reposting my add-on freebie that goes with this kit, so if you didn't snag it the first time, you can get it today!!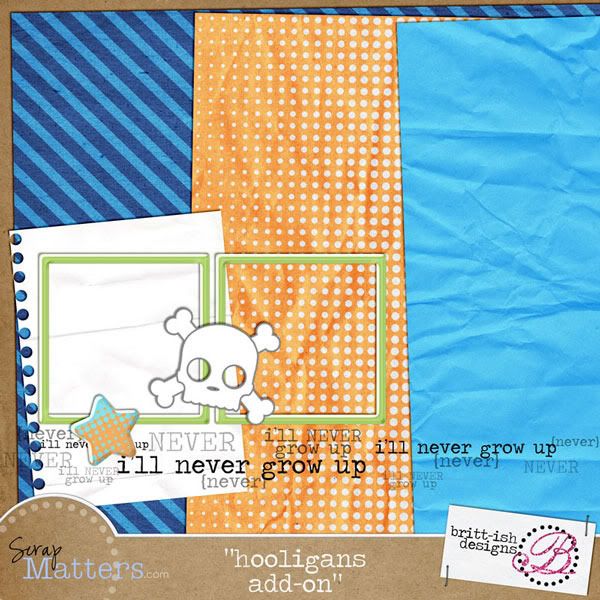 Download it HERE!!

Have fun doing a little bargain shopping!! haha

OH!! I'm off to write my brother on his mission in Chile before I forget!! Today's his email day!!

TTFN!