It's 1:00 am and that means our sale at SM has officially begun.
*yaY! HoOraY!!!*
It's so rad you guys. You can score the COOLEST Mega Template Pack with a $20 dollar purchase. It has 41 templates in it!!!
Plus everything is 45% off (today -Friday- only)! I honestly can't remember us EVER having a sale this big. It's possibly the biggest SM discount EVER. But don't fret, if you miss shopping on Friday, our sales are still amazing ALL WEEKEND.
I put my this mini-kit in my shop today . . .
"Color Wonder"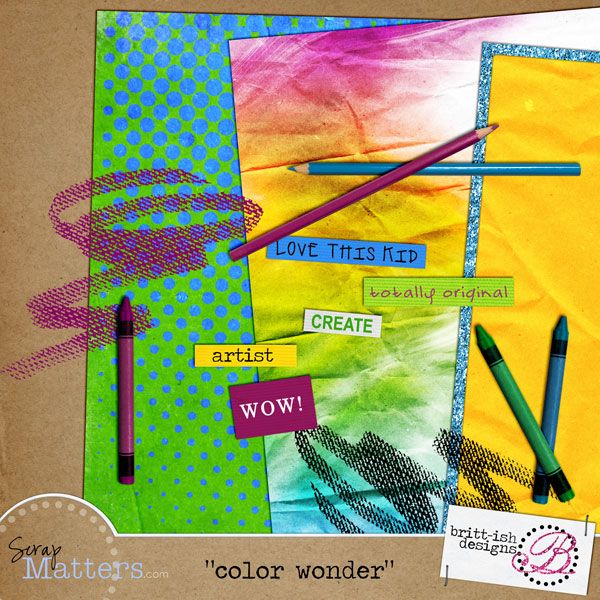 Some of you will recognize it as the Speed Scrap prize from earlier this week. But its in the shop available for sale now!! Here's the page I did with it:
and a few more from the team:
It's a totally fun and happy mini-kit!! I really loved scrapping with it, and I know you will too.
Ok - time to enjoy this week's Show Offs . . .
If you'd like to show off and get prizes, all you have to do is send me your layouts using Britt-ish Designs products. Read the end of
this post
for all the details.
And that's everything for my Black Friday sale kick off post!! Hope you guys all have a fun time shopping the sales! While the crazies are out getting $5 flannel pants at Wal-Mart, I'll be tucked in my warm bed. teeheeeehee
**HAPPY BLACK FRIDAY!!**