Good morning! Happy Friday the 13th. Some people think Friday the 13th is an unlucky day, but my first date with Josh was on Friday the 13th, so for me it's a LUCKY day! But anyway, it's Friday. And that means it's time to release a new product! So, let me show you what I'm releasing today.

"Inspired by Kim Templates"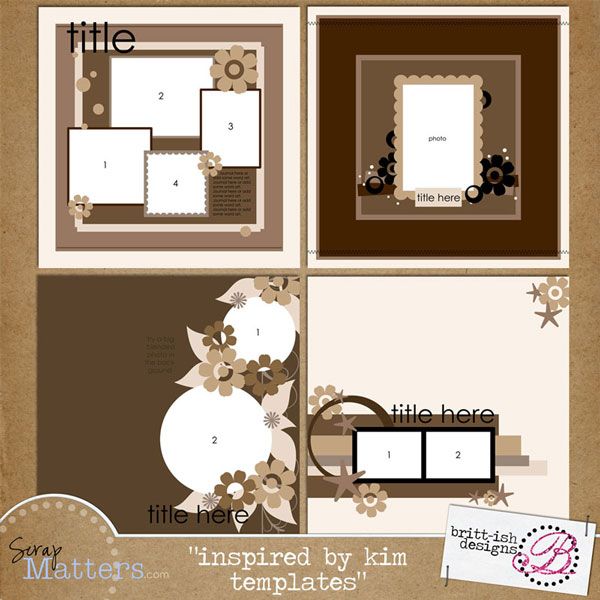 One of my wonderful Britt Girls, Kim (kimbytx), allowed me to take four of her creations and turn them into templates so we can all scrap like Kim!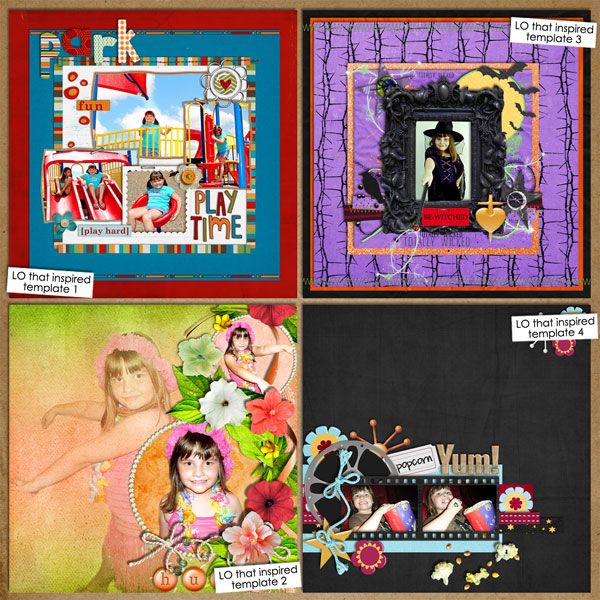 I had so much fun making these templates! And I was very excited to try one out. Here's my page . . .




And here are the LOs from the Britt Girls . . .





Awesome, huh? We all harnessed our inner "Kims" and had so much fun scrapping with these templates. Thanks so much, Kim, for being my inspiration this week!

Ok - time for Show Offs. . .


If you want to know more about how to Show Offs, read the end of
this post
.
And that's it from me today! Have a wonderful Friday!! There's a
Speed Scrap at 7:30 tonight
, hosted by one of my Britt Girls, Melissa, Yzerbear19. I'm not sure if I'll be able to be there, depends on how our night pans out! So, I may or may not see you there! But the prize is great so everyone should go!!
See ya later!