Hi guys! It's Friday already! I can't believe it. I was a very bad blogger this week. Life is crazy right now. Christmas is bearing down, and I've been busy shopping, crafting, decorating, etc. etc. All those fun Christmas things. But my blog has been neglected! But I'll try and do better.

Right now I've got some new products to roll out. . .

"Pocket Full of Templates 4"




and . . .

"Candy Striped Alpha"




This alpha contains two full alphas in one!! Plus its a snap to recolor. Just check out what the Britt Girls and I scrapped with 'em!

Here's mine: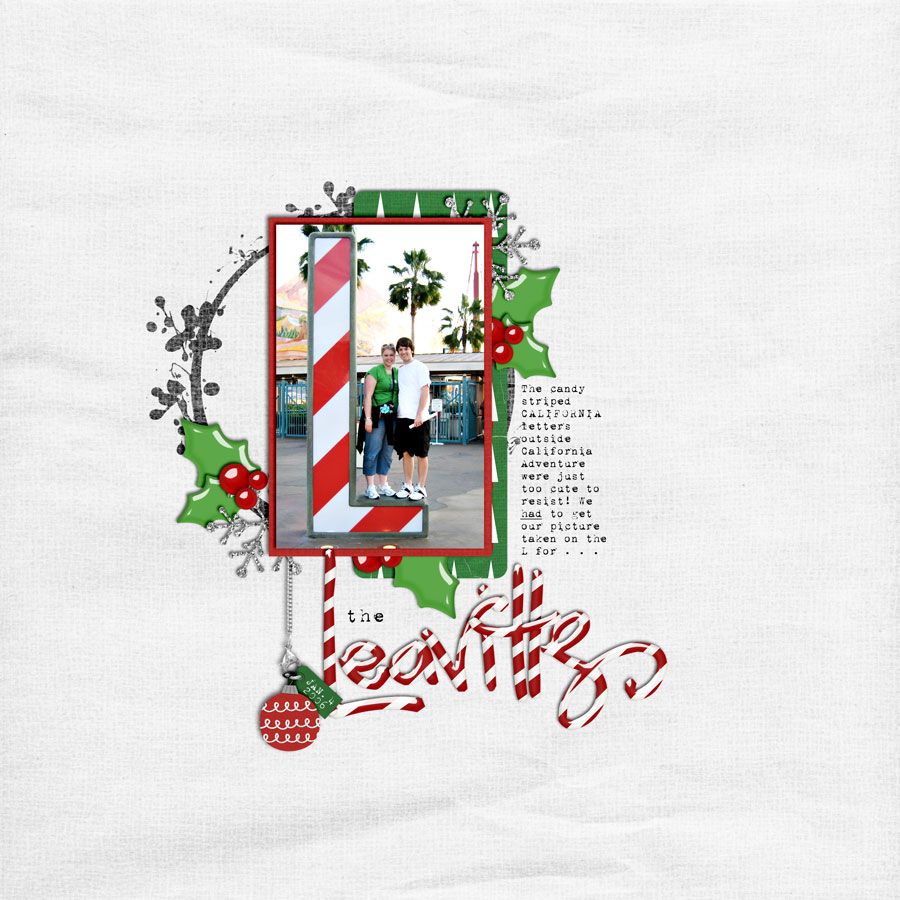 And from the Britt Girls:




Fun stuff, right?

Ok - let's enjoy this week's Show Offs . . .

"Pocket Full of Templates 4"
. So watch those email inboxes. If you want to show off and get free goodies too, its quite simple. Just read the end of
this post
to learn how!
Has anyone out there been reading my blog long enough to remember
this post
?? Well, it's been TWO YEARS since my little brother, Scotty, left for his mission in Chile and he is coming home TODAY!!! We head out to pick him up at the airport later this morning. TONS of friends and family are all gathering at the airport to welcome him home. I'm sure I'll have lots of fun photos to share after today. I seriously cannot wait.
So, I better go get myself ready! See you cats late-ah. ta-ta