Yes, my friends, its officially MAD FRIDAY as far as Britt-ish Designs is concerned. I'm SO EXTREMELY EXCITED to release my new kit - so let's cut to the chase and just reveal it!!

I give you . . .

"Alice"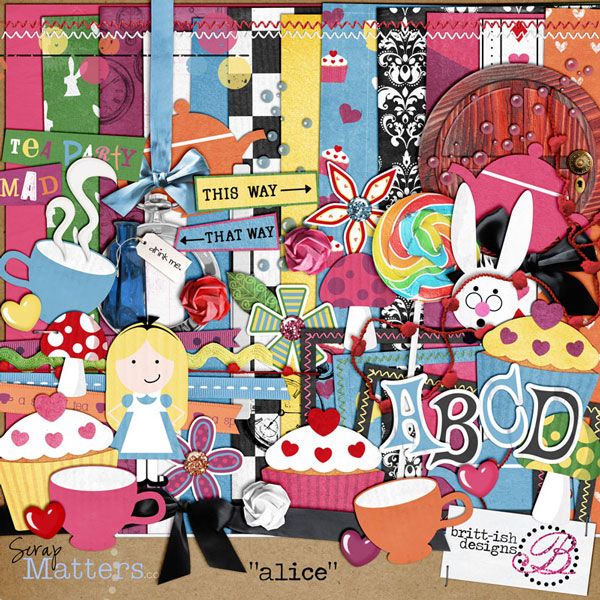 and . . .

"Quote Maddness"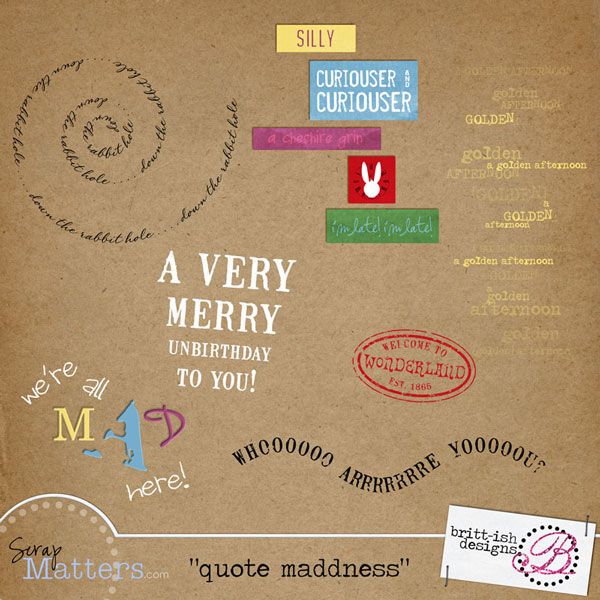 I've been wanting to do an Alice in Wonderland inspired kit for SOOO LONG! I've had many requests for one as well. I just love all things Alice!! (be sure to read to the end of the post for your freebie add-on!!) This kit was an absolute ball to create! And so fun to scrap with too! Check out my page . . .




I've been having a ball scrapping my Disney World pics these days!

Here are the amazing creations from the Britt Girls. You will be so impressed by the variety of pages you can scrap with "Alice".




Thanks sooooo much Britt Girls! You guys killed it this week.

Alright - so are you totally in love with "Alice" yet? I hope so. The more I see pages with it, the happier I am with the kit! :)

It's time for Show Offs!! Let's sit back and enjoy. There are a whoppin' 52 pages this week!! WOO HOO!


If you're new to my blog and want to know more about how to Show Off and get free gifts, read the end of
this post
.
Alright, alright! You're all anxious for the add-on right? Here you go . . .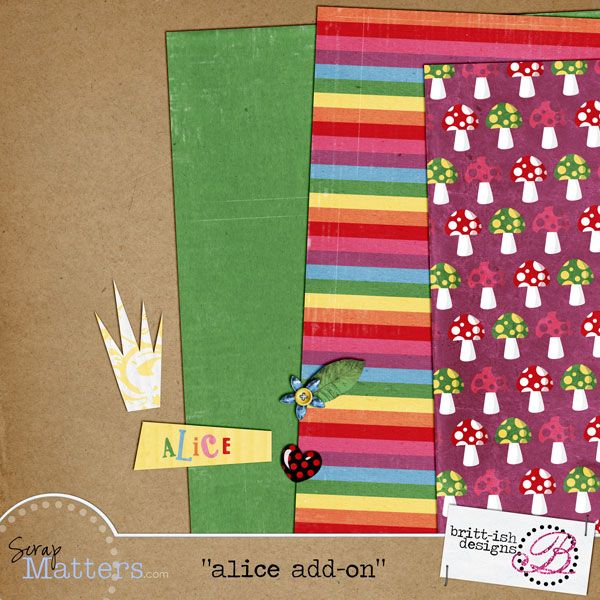 DOWNLOAD HERE
I hope you guys have caught the "Alice" spirit! Have a simply MAD day and happy scrapping!!!