After months and months of trying to decide, I finally came to the conclusion that it was DEFINITELY time for a haircut! My hair was getting SO RIDICULOUSLY long, not to mention very dull. So - here's my new do! I had about 6 inches chopped off, layers, highlights and the biggest change - BANGS! What do you think??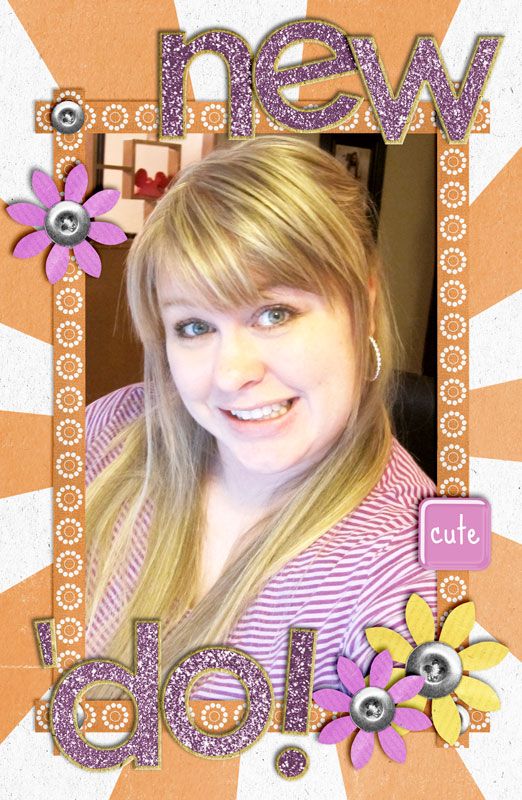 (scrapped with "Razzle Dazzle Alpha" & "Seriously Cute" both by Britt-ish Designs)

I also got to meet an online friend, and fellow designer, Suzy (SuzyQ Scraps) for the first time at lunch today. We sat at Chili's and yacked and yacked for almost two and a half hours!




Thanks for meeting me Suzy! It was a lot of fun!!