Ok I can't wait to show you my new kit - so I'm cutting right to the chase!

I proudly present . . .


"Arabian Adventure"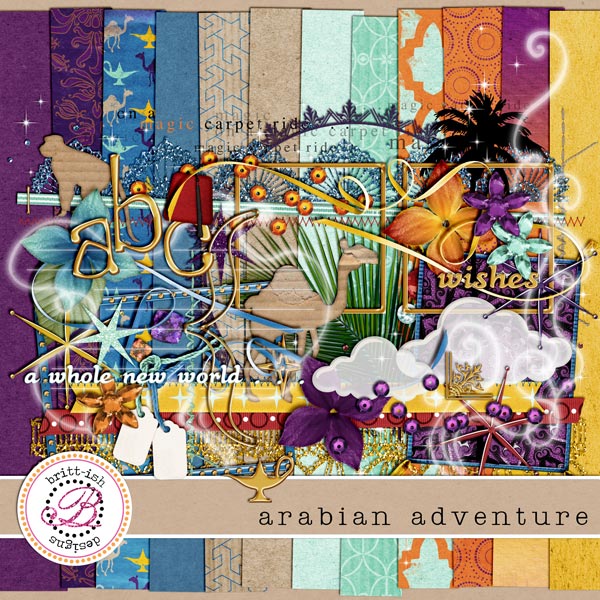 Yes, yes, yes! An Aladdin themed kit. Finally! After many requests, and after having it on my "idea" list for WELL over a year, its finally here. And I'm sort of in love with it!!!!
I also created this additional alpha that coordinates with it, but is also a basic "must-have" alpha!!
"Alpha-Bitty"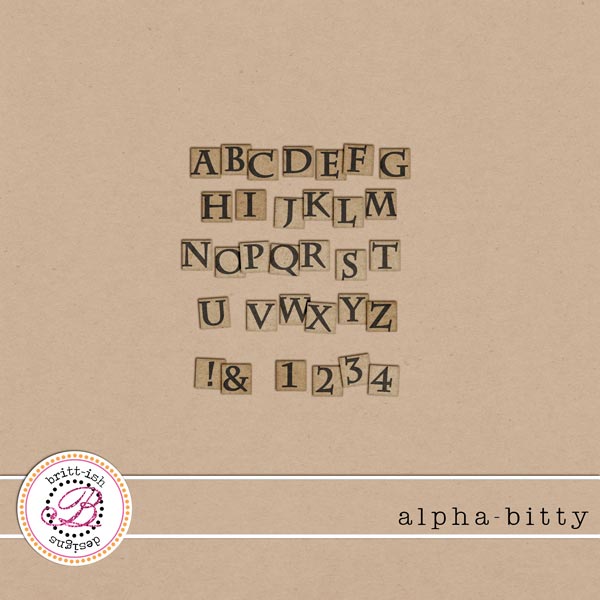 And I
do
have a little add-on freebie for you at the end of this post, so read all the way through!!
Here is the page I created with my new kit! My adorable nephews, and niece, meeting Aladdin and Jasmine last year.
But this kit has such fun elements and colors, I KNOW I'll be using it for lots more than just Aladdin pictures. Just check out what the Britt-Girls did with it. . .

SEE! You can use it in lots of fun and different ways! And isn't Alpha-Bitty just the cutest little alpha?!
Before I sign off - here is that add-on freebie! Enjoy!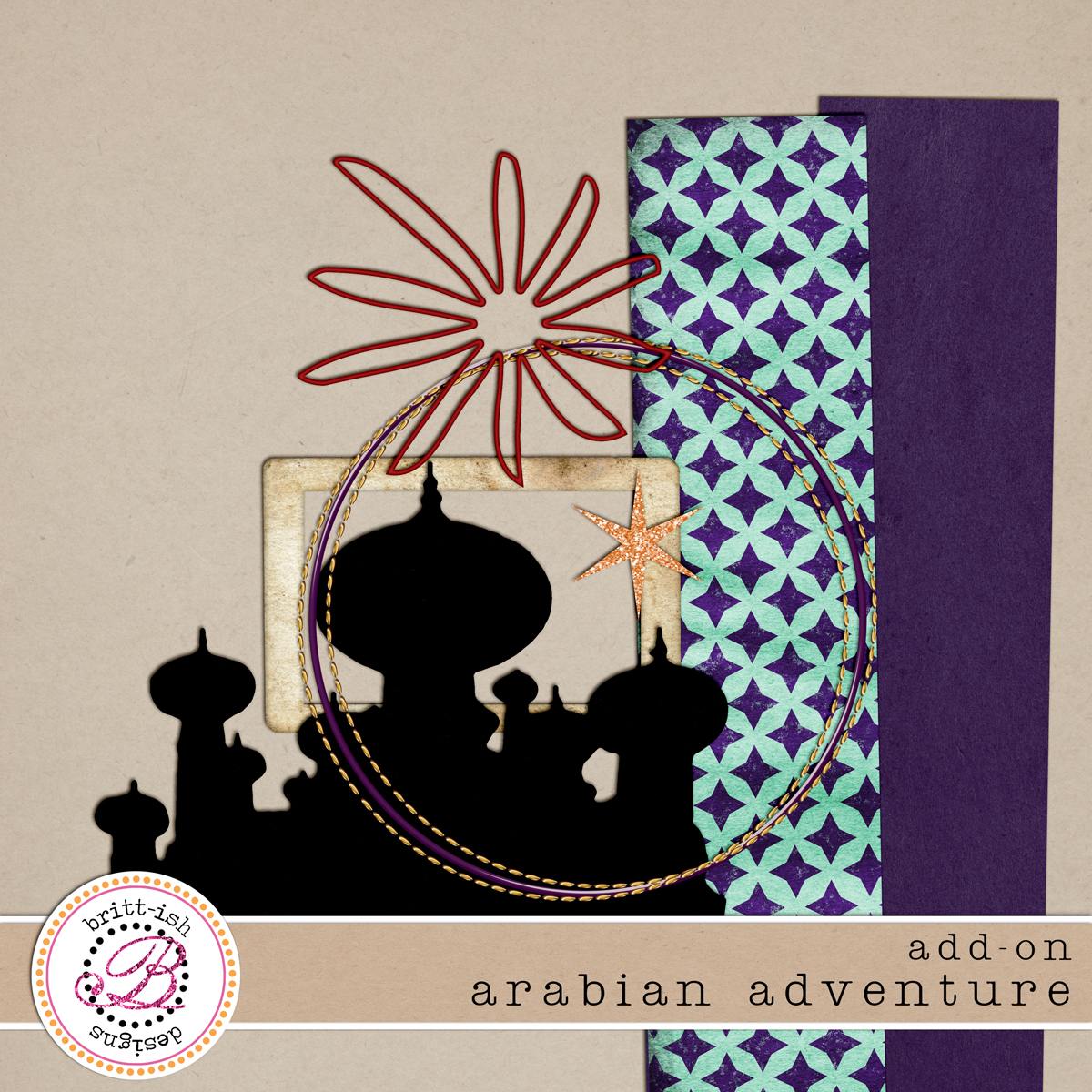 DOWNLOAD HERE
Have a lovely Friday and a GREAT Easter weekend!! And if you want to wish
ME
a happy Easter, don't forget to grab one of my Easter Kits (
Bunny Foo-Foo
or
Easter Salutations
) to scrap all those egg-dying, Easter bunny, new Easter outfits, & hunting for eggs moments!!! heeeheee