Hey there and happy Friday to ya. I have 1 new item in the shop today. . .

"Stamp My ABCs"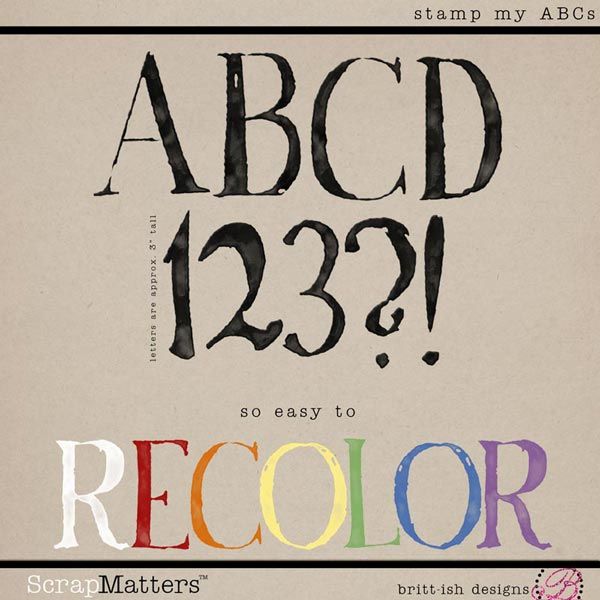 I just love using stamped alphas, so I decided it was time to make a new one. Here's the page I scrapped with it:




And here's what the Britt Girls created:




Aren't they awesome?! And because its so simple to recolor with a color overlay, I know this is one of those alphas I will use over and over.

Alrighty - I guess that means its time for this week's Show Off slideshow. Here we go . . .

If you want to be a Show Off, scroll down & read the end of
this post
for more details.
Hope everyone has a wonderful weekend!! Tomorrow (Saturday) afternoon at 1:00 (Mountain) there is a
Speed Scrap at SM
!! Hope you guys can make it!