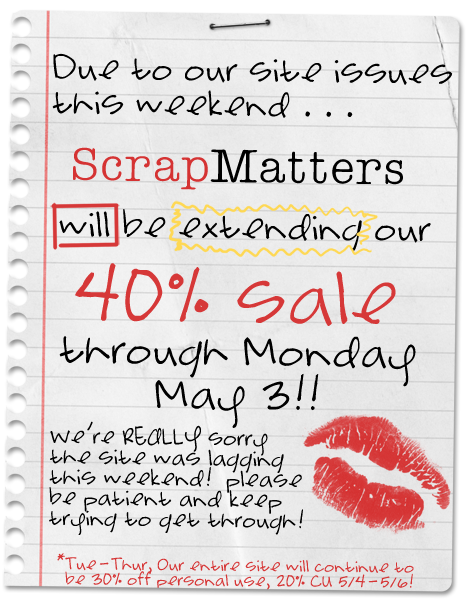 Since we had a bit of trouble with out site over the weekend, we're extending our 40% off personal use, and 30% off Commerical Use sale through Monday, May 3rd.

And as planned, the sale will continue through the rest of the week at 30% Personal Use, 20% Commerical Use Tues thru Thur 5/4 - 5/6!

WE LOVE OUR CUSTOMERS!!!! And we're doing EVERYTHING we can to show it!