Has anyone seen the movie What About Bob? I've had that scene where Bill Murray is strapped to the front of the sailboat yelling "I'M SAILING!!! I SAILED!" in my head ever since my new kit has come to life. Today I'm releasing . . .

"Sailor Boy"




I do have a freebie add-on for you too at the end of this post, so read clear to the end!

Right off the bat, let me show you one kind of photo that "Sailor Boy" is perfect for!




And its perfect for so much more! Here's what the Britt Girls scrapped:





Thanks to my Girls for all your work this week! So many amazingly cute pages!!

Here are this week's Show Offs!! Enjoy the slideshow.

If you'd like to be a Show Off, find out how by
reading this post!
Today also kicks off ScrapMatter's annual "Christmas In July" sale! Everything Christmas or Winter themed in the shop is 30% Off!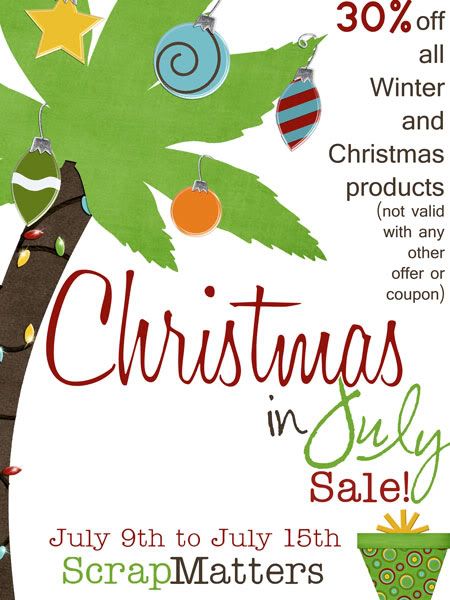 So,
all of my Christmas kits are on sale this week!!
Happy shopping!
And here is that add-on I promised you! Enjoy!
DOWNLOAD HERE
And that's all for today!
Yesterday was Josh's birthday (the big 3-0)!! I threw him a big surprise party at Pirate Island Pizza (a pirate themed pizza/arcade place that we love). And tonight, I'm taking him away for a romantic night in Park City! I'm so excited!!! We have a very fun weekend ahead!
Hope you guys have a fun one too!! TTFN.