Sorry for making you wait so long! I meant to get more info to you yesterday but I ended up not having a free moment to blog!!

So . . . the big news is . . .

my grand opening will be THIS FRIDAY!!

Yes, August 27 is the day that brittishdesigns.com will launch!!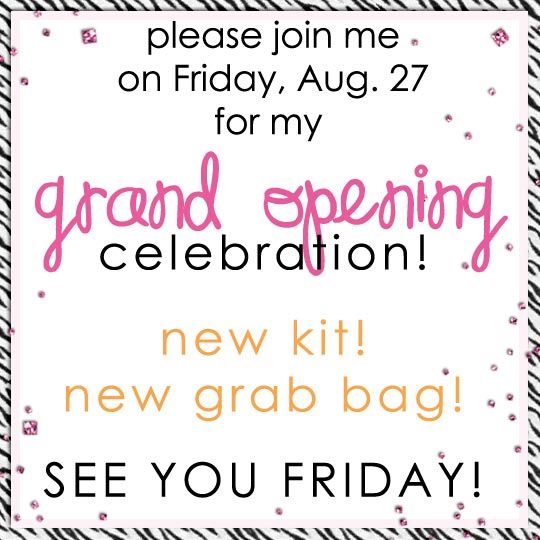 And that's the big exciting news!!!!!! I can't wait for Friday. It's going to be the most exciting Friday in Britt-ish Designs history!
See you then!