It's Friday!!!! And that means TWO THINGs.

#1) This afternoon I have my ULTRASOUND APPOINTMENT!!!! I hope I'll be posting later tonight to announce what we're having. It's either that or I'll be posting to say that the baby had its legs crossed or something and wouldn't give us the shot we needed!

As of right now over 65% of you think its a girl! Pretty soon we'll see if you're right or not!

#2) It's time for a new release!


"Embossed Papers"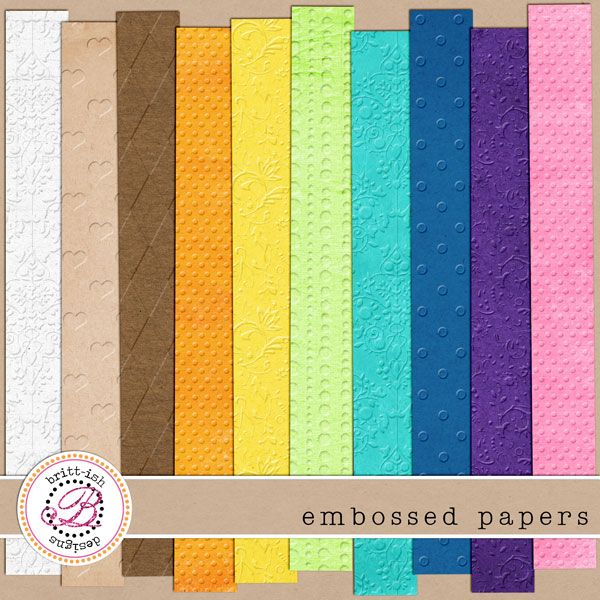 I really love the look of embossed paper in real life, so I thought I'd try to create an entire pack of fun embossed digi-papers in all the shades of the rainbow! What do you think?! Pretty spiffy, eh?
Here's my page. I think the papers make an excellent little detail. Gives the page lots of depth and realism!


And from the Britt Girls: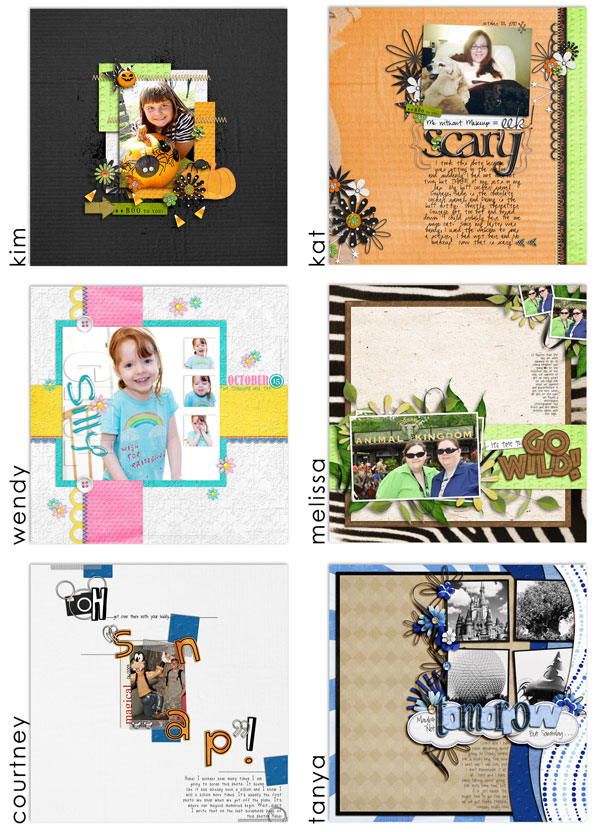 Hopefully you're lovin' these papers as much and my team and I are!
Ok . . . on to this week's Show Off Slideshow!
If you'd like to be a Show Off, just read this post and then start sending in those layouts.
Even though I'll be gone most of next week,
we WILL still have Show Offs next Friday (10/29)
. So send in your work! I can't wait to see it.
Have an excellent day and I'll see ya later tonight for the big announcement!!