WOW! Thanks so much to everyone who entered my Black Friday 'Holiday Magic' Challenge! The response was overwhelming!!!

I used random.org to select my lucky winner who will receive my next 4 weeks of new releases absolutely free! And that lucky winner is . . .

Hpgirl and her LO "Diana's Christmas Monkey"!!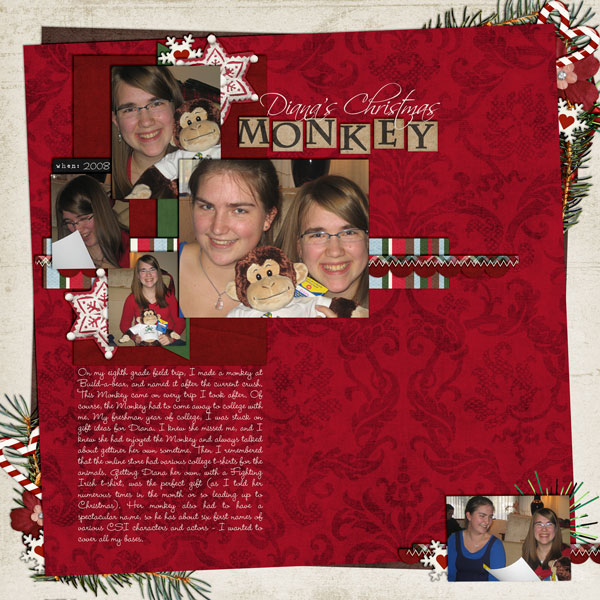 CONGRATS Hpgirl!! Your LO is adorable! Such a fun story and I LOVE the mix of Britt-ish Designs products with the other designers' Christmas kits! SO CUTE!! Please send me an email so I know what email to send your prizes too!
Did you have fun scrapping this challenge?! Well, I have good news! I'm hosting another challenge that starts on Wednesday over at MouseScrappers. I have a great participation prize for everyone who enters. I'll post about it on my blog on Wednesday. Get excited!