Hi there! First of all, thank you soooo much for all your recommendations for decorating and home improvement blogs!! I'm having a BLAST looking through them all and I'm getting TONS of ideas for my nest! Keep those links and ideas coming!

Ok - without further ado . . . it's time to release my new kit!! And I can't wait to show you!


"Riverbend"
Obviously inspired by everyone's favorite Indian Princess, but its so much more! Perfect for camping, nature walks, and all those other "woodsy" or "earthy" memory.
(Be sure to snag the add-on freebie at the end of the post!)
Here's what I scrapped with it (photos of my family at California Adventure in front of Grizzly Peak).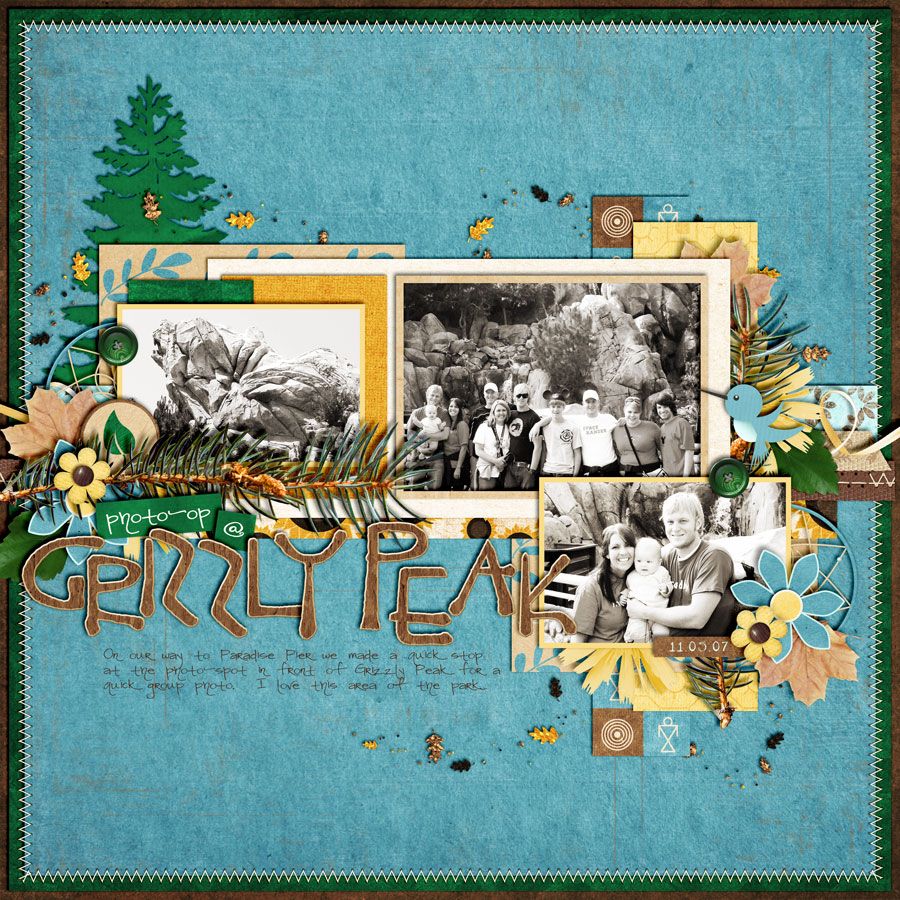 And check out what the Britt Girls created!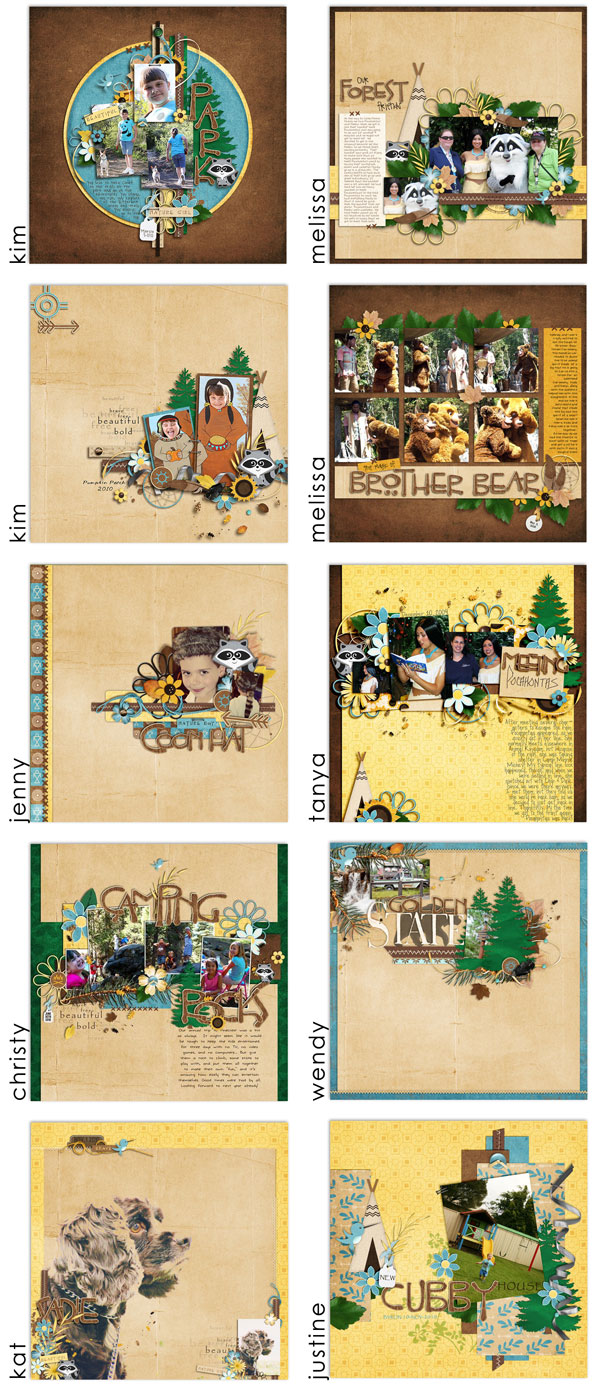 They totally rocked "Riverbend", and showcased it's versatility too!
Ok . . . time to enjoy this week's Show Off Slideshow.
Thanks to everyone who sent in their Show Offs this week. You'll all be getting a special gift code to my shop good for a
paper pack of your choice
! So watch for that coupon in your email inboxes.
Wondering what the heck is a Show Off? Or how do I get free goods? Well, just read about Showing Off
right here.
OK - here's that promised add-on freebie I mentioned earlier.
[DOWNLOAD HERE]
Enjoy! And maybe say a quick hello if you download.
That concludes our regularly scheduled Friday new release post. Hope you are lovin' Riverbend as much as my team and I do! Happy scrapping (and shopping).