Hi there!! Doesn't it feel funny having a new release a day early?! It does to me! But I'm excited it worked out this way, because now I don't have to wait any longer to show you my new kit!


"Christmas Tradition"


AND . . .



"Christmas Tradition: More Words"




And, as usual, at the end of this post I have a nice little add-on freebie for ya!
Here's what I scrapped with the new releases!


And here's what the Britt Girls created: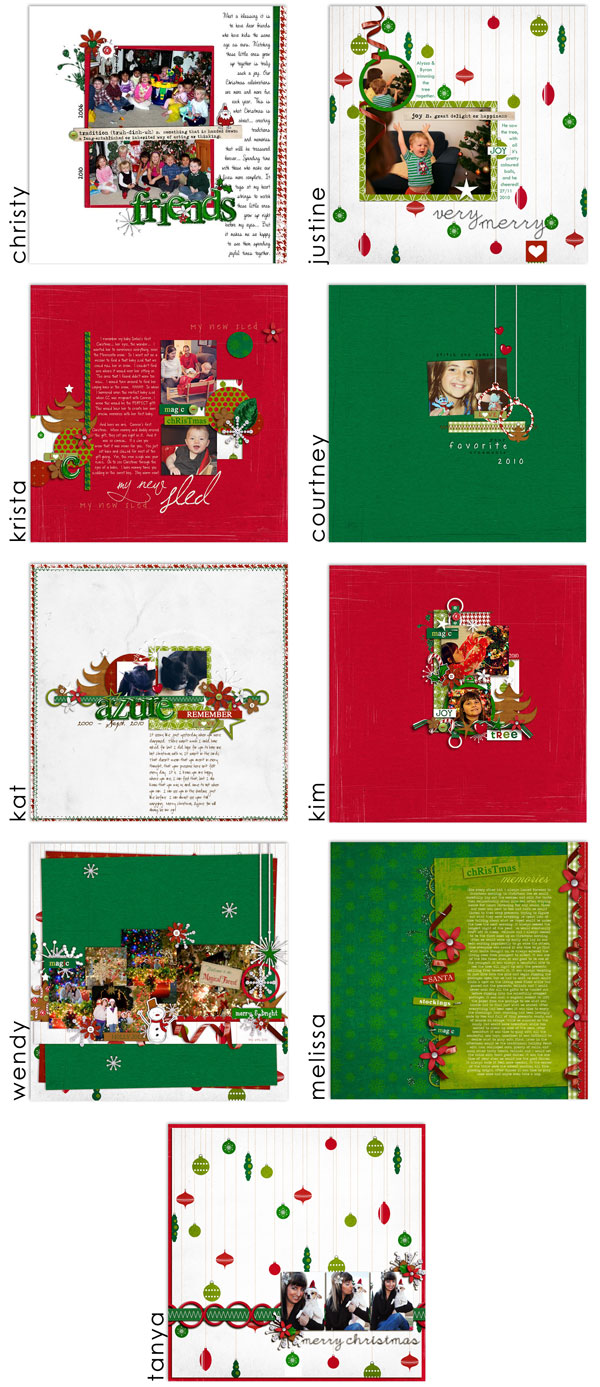 Aren't the Britt Girls awesome?! They totally have me lovin' all the Christmas Tradition products even more.
Alrighty - let's enjoy those famous Show Offs!
Yes, I know. Show Offs are a day early! But don't panic, just send those Show Offs in by tonight at midnight and you'll still be added to the slideshow and get your gift on Monday. :) This week, the gift is "Christmas Tradition: More Words".
Learn more about being a
Show Off HERE
.
And last, but not least, here is that add-on freebie:
[DOWNLOAD HERE]
ENJOY! And have a very merry weekend!! See you when I get back from Arizona!