YAY!! MouseScrappers is having another Speed Scrap Marathon!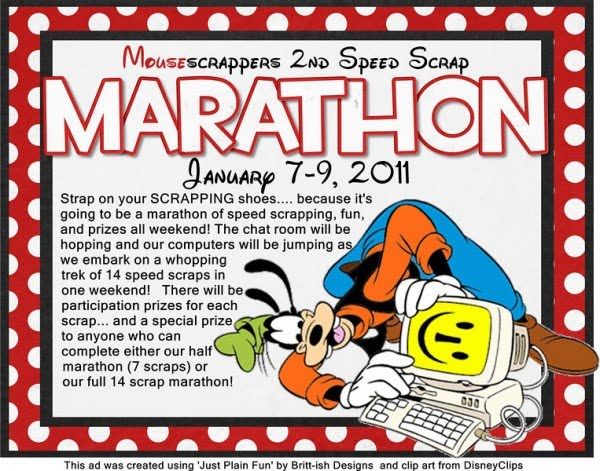 And I get to host one of the Speed Scraps!! You can find the entire master
schedule of scraps here
.
My Speed Scrap is on
Saturday night (1/8/11) at 7:00pm Mountain Time
(9pm EST/8pm CST/7pm MST/6pm PST/2am GMT). By participating in my Speed Scrap you'll get a very magical pack of word art, which you can see in
this thread
(scroll down to post #3).
There are TONS of other great scraps and prizes! PLUS if you complete at least half of the speed scraps you get a special bonus prize package. And if you complete the FULL MARATHON, all 14 Speed Scraps, you get ANOTHER prize package on top of that. (**HINT HINT** There is a Gift Certificate from Britt-ish Designs in the FULL MARATHON PRIZE PACKAGE!!!!)
So, clear your schedule and Speed Scrap the weekend away!! It's gonna be fun!
With the baby due in just 9 weeks
(can you believe it?!!)
Josh and I are spending our weekend finishing the nursery!! But, I'll be at my Speed Scrap Saturday night and maybe a couple of others. We'll see!
Ta ta for now!