Unless I have some crazy 24 hour labor, Scarlett will be born tomorrow. After a LOT of waiting I've made it to my induction date. I honestly never EVER thought I'd make it this far! I just had it in my mind I'd go early, so while I'm really only going to be 5 days overdue, it feels like WEEKS because I had it in my head she'd come a while ago.

ANYWAY - we're THRILLED that tomorrow's finally the day. I'll make sure to blog pictures ASAP, but the easiest way to share our first photos will be on twitter, so make sure you check my tweets tomorrow.

Here I am today. 40.5 weeks pregnant. Man alive, I can't wait to get this kid delivered already!!!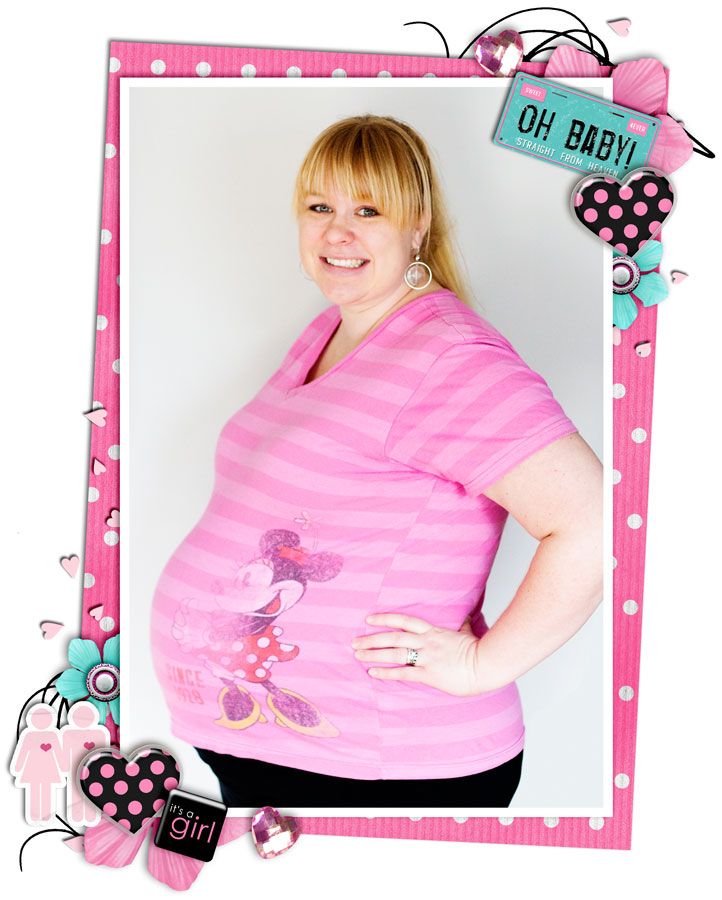 (I used
"My Trendy Baby"
and
"Pink Valentine"
to semi-scrap this pic)
And with that, I'm signing off. Next time I sit down to write a blog post I'll have a BABY!!! AHH! I'm so excited. TTFN!