Happy Friday everyone! I'm here to show you my brand new kit and template pack I have coming out today. First - the kit:



"Story Time"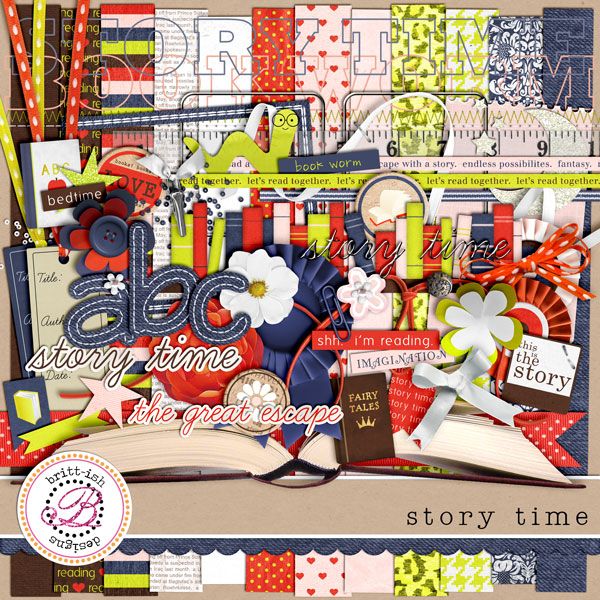 Isn't this fun? I LOVE to read to Scarlett. We read stories at least once a day, if not more!! Plus, you all know I'm in a book club and love to get my book on. It's time that Britt-ish Designs had a book kit!! And I have an add-on freebie for you all at the bottom of the post.
Here are the two pages I scrapped with it:


And here are the creations from the Britt Girls!



Also new this week:
"Pocket Full of Templates"
I created these templates from two of my own pages . . .
Here are some more Britt Girls layouts using "Pocket Full of Templates 7"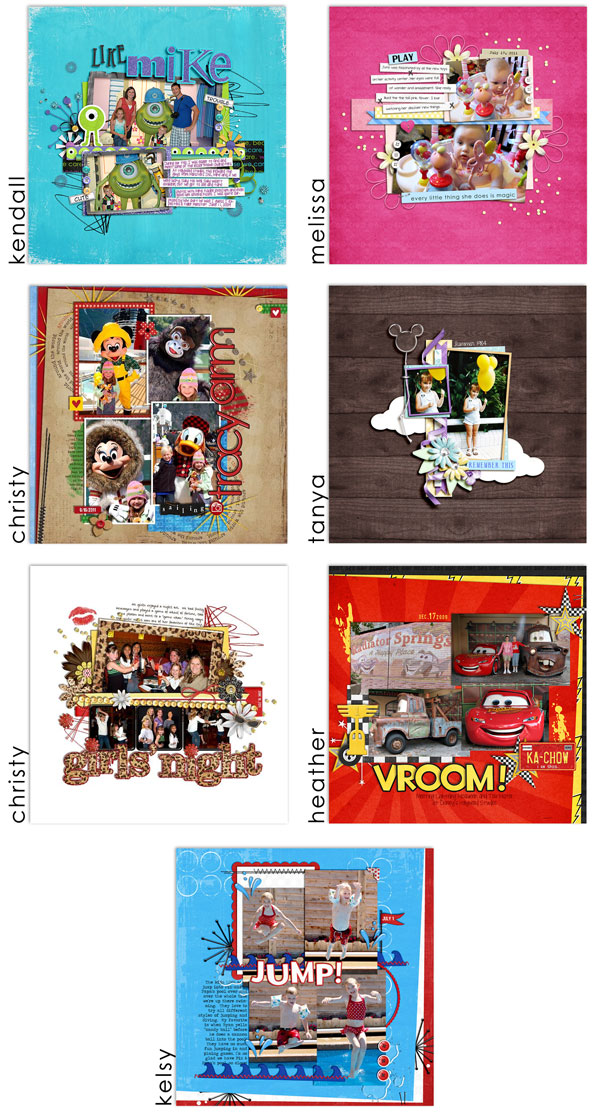 Alrighty - let's watch this week's fabulous Show Offs!!
Thank you so much to everyone who sent in their Show Offs. You'll all be getting my new "Pocket Full of Templates 7" as your gift this week.
If you want to be a Show Off, read
this post
for all the details.
Ok - I think that leaves just one thing. Here's that add-on for ya: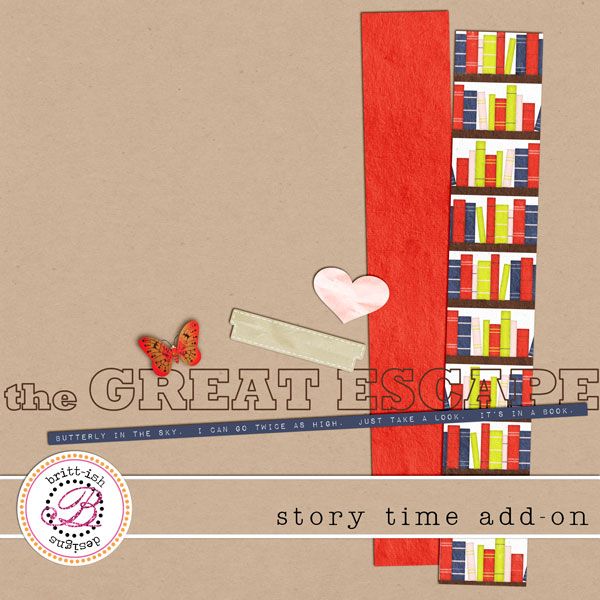 {DOWNLOAD HERE}
Have a great weekend. Avoid the heat, stay inside in the ice cool AC and curl up with a good book. Then scrap it with "Story Time"! haha