Summer is on its way out where I live. The cooler temps are here, kids are back in school, the school bus stops right in front of my house. I love it. It's like a little cuckoo clock marking the time! Oh! I hear the bus, must be 7:10 am. Or Oh! I hear the bus, must be 2:30! haha

So - as a farewell nod to summer I have end-of-summer treats:


"End-of-Summer Goodies"
This one was previously my chat gift to those who attended my 1st Anniversary Chat. But if you missed the chat, never fear! It's in the shop for one and all to grab.
I also created a brand new little paper pack to coordinate with these goodies!!
"End-of-Summer Papers"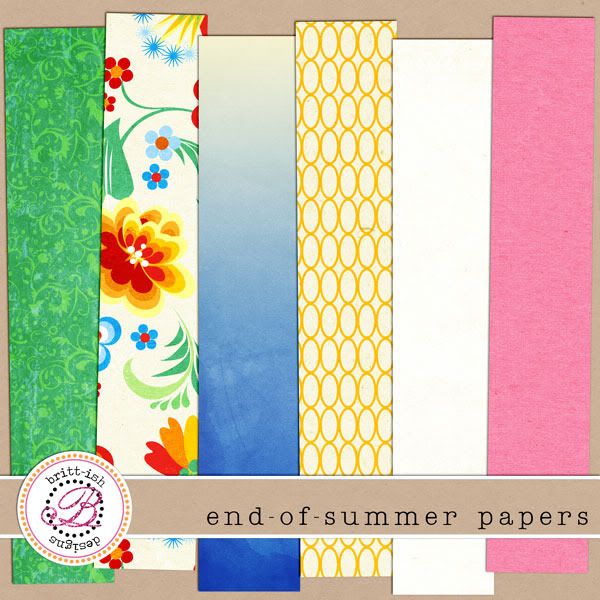 And I'm also putting this fun alpha in the shop. It too was previously a prize, but now its in the shop!
"Such a Goof Alpha"


Here's the page I scrapped:



And one more from me using the Goof alpha: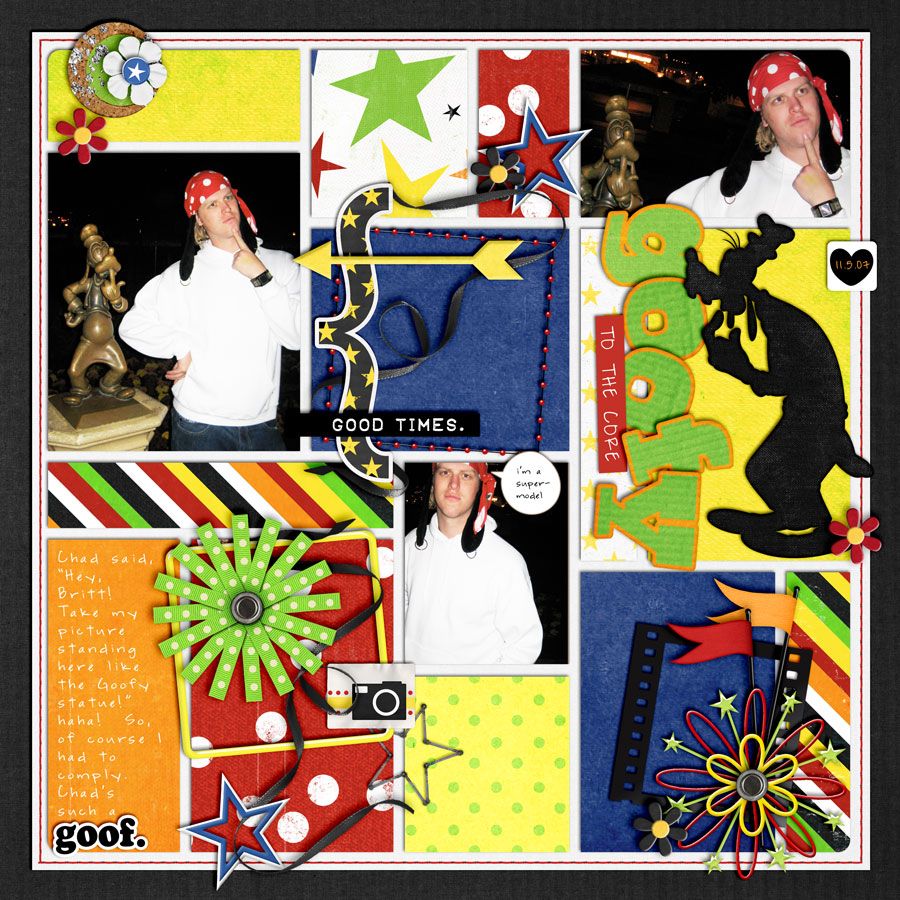 And from the fabulous Britt Girls: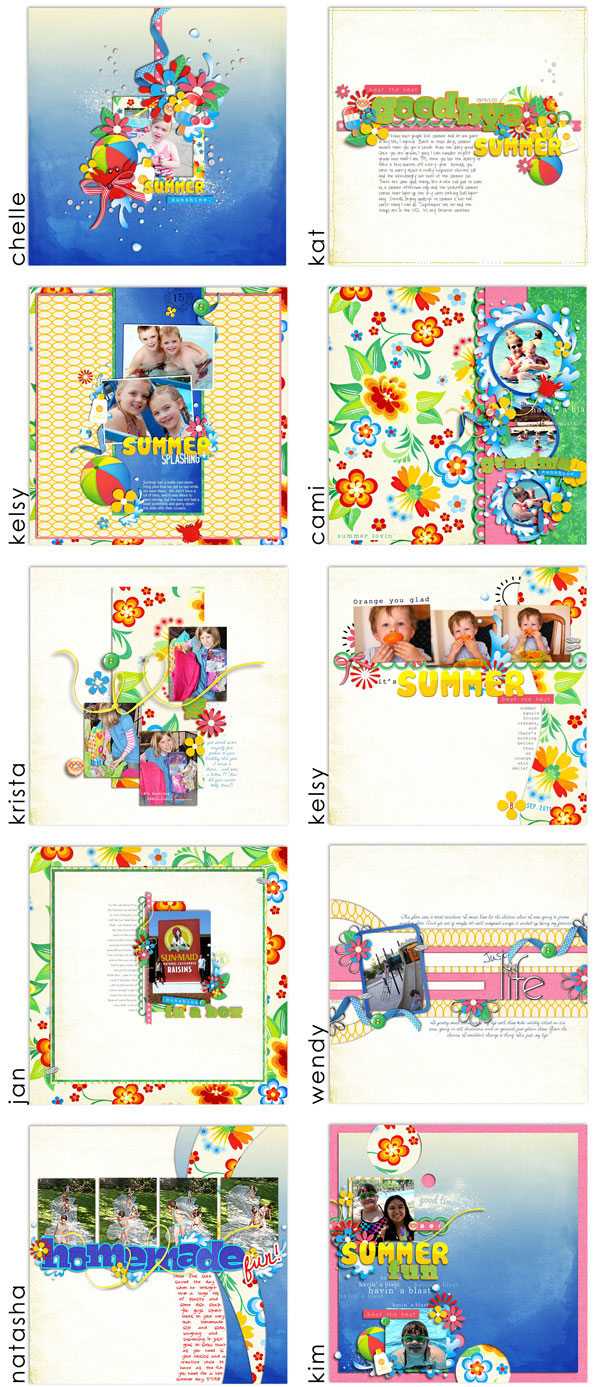 Time to enjoy this week's Show Off slideshow!!
Thanks so much to everyone who sent in their Show Offs!! They were FAB this week. Each Show Off is getting my new "End-of-Summer Papers" as their gift this week.
(What's a Show Off? How do you join in the fun? Read all about it here!)
❤
Challenge Reminder
❤
Don't forget about the September Flashback challenge using Jackpot. You've got two more weeks to enter. You must link to your challenge entry in the comments of this post to enter.
Have a wonderful weekend everyone! MWAH.