HAPPY BIRTHDAY TO ME!!!!!!!!!!!!

Yep, its my birthday today. I'm 31. And I thought it would be fun to celebrate my birthday with all my digi-scrap friends and throw myself a little party. haha!

So, to start things off, even though its not Friday, I have a new birthday kit to release today. Can you believe in the 4 years I've been designing I've NEVER MADE A BIRTHDAY KIT!? I couldn't either. So here is my very first birthday themed kit!!


"Cake & Ice Cream"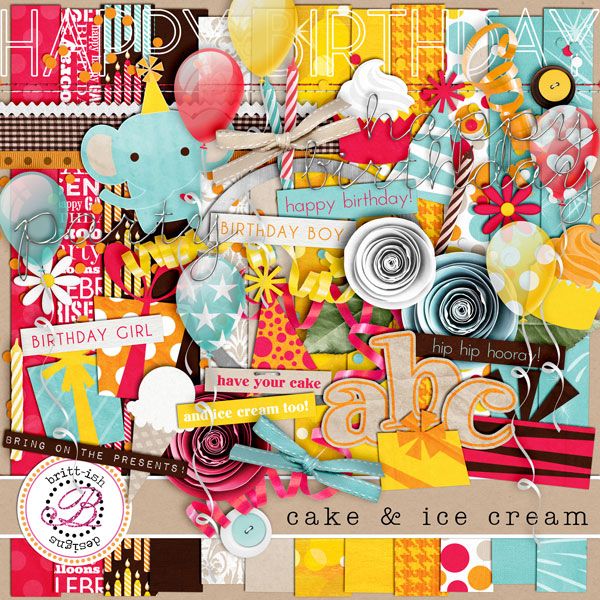 And as
MY
birthday gift to all of
you
. . .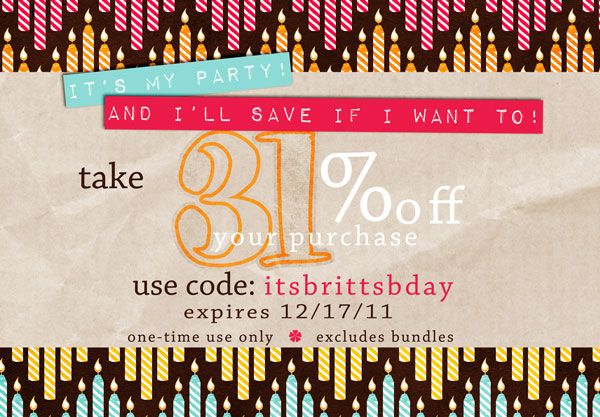 Take 31% off (since I'm 31 years old today) your purchase!!
One time use!! Expires Saturday 12/17 (at midnight).
Exclues bundles, but INCLUDES the new kit!! What a steal.
Here's the page I scrapped with "Cake & Ice Cream"! My brother's birthday party a few months ago.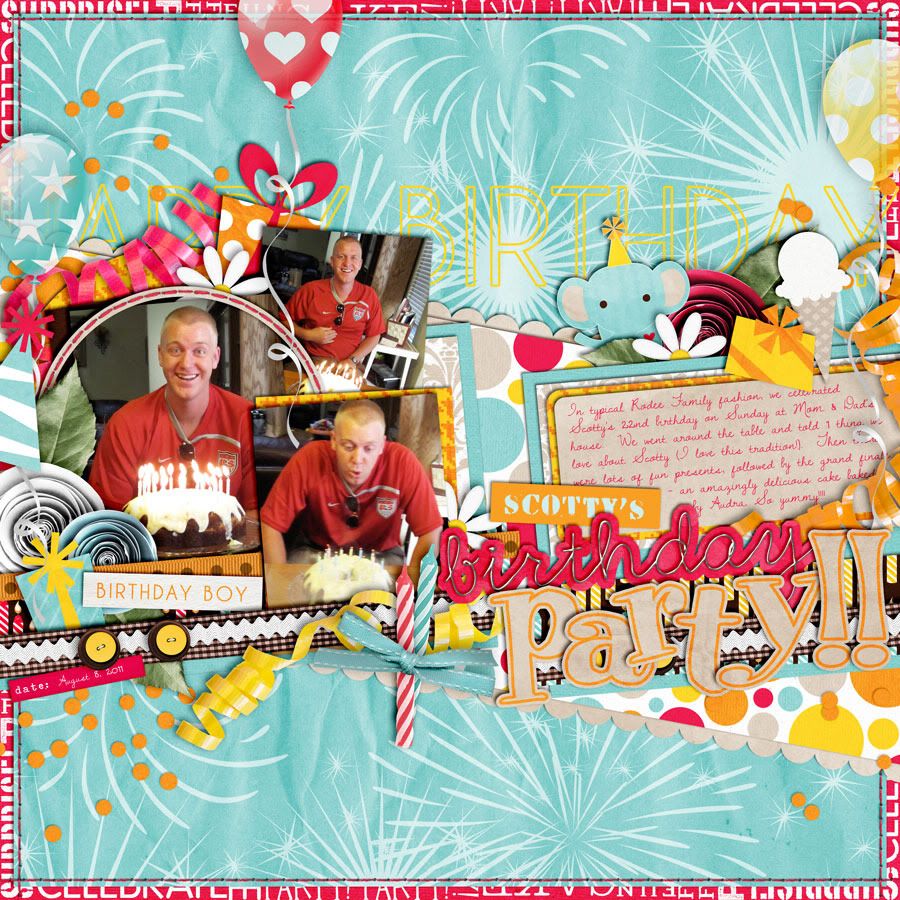 and more pages from the Britt Girls:


Hope everyone has a VERY happy day. I actually have no idea what we're doing to celebrate my birthday. I suppose Josh has something planned. Right, honey? :)
*UPDATE* I've been informed that we have reservations at a very swanky restaurant tonight. Good job, babe. I'm excited!!
Oh! Also, this is my last new release of the year. I'm taking the rest of the season off to focus on my family and the holidays!! LOTS to do to get ready, enjoy, and make memories. I'll be back with new products in 2012. But as of now, I'm officially OFF! (I'm sure I'll be blogging a bit here and there, so its not like you won't hear from me for weeks on end!)
Have a lovely wintery week. ta ta!