This is such an exciting post. For the first time EVER I've been asked to guest at another shop!! And it's one that I've admired and aspired to be more like forever. THE LILY PAD!!

Yes, the-lilypad.com (TLP) asked me to join their ranks for the month of February and my debut there is so much fun. Each month they do a "Build-Your-Own-Collab" (aka the BYOC). Basically they give the designers a color scheme and the rest is up to us!! The outcome is oodles of GREAT products that can all coordinate with each other, so you can pick and choose how to build your collab!! It's AWESOME! AND all the BYOC stuff is 20% off now through Sunday, February 5th.


Here are my BYOC products available exlusively at The Lily Pad now!
"Classroom Cupid: Embellishments"
"Classroom Cupid: Papers"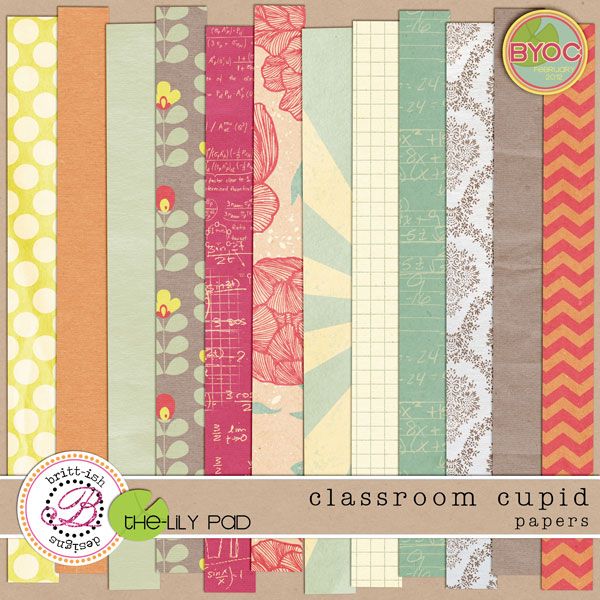 "Scripted Romance"
Doesn't my packaging look cute with the little Lily Pad on it?! I have to admit it looks pretty sweet.
Here's the page I scrapped with my new stuff.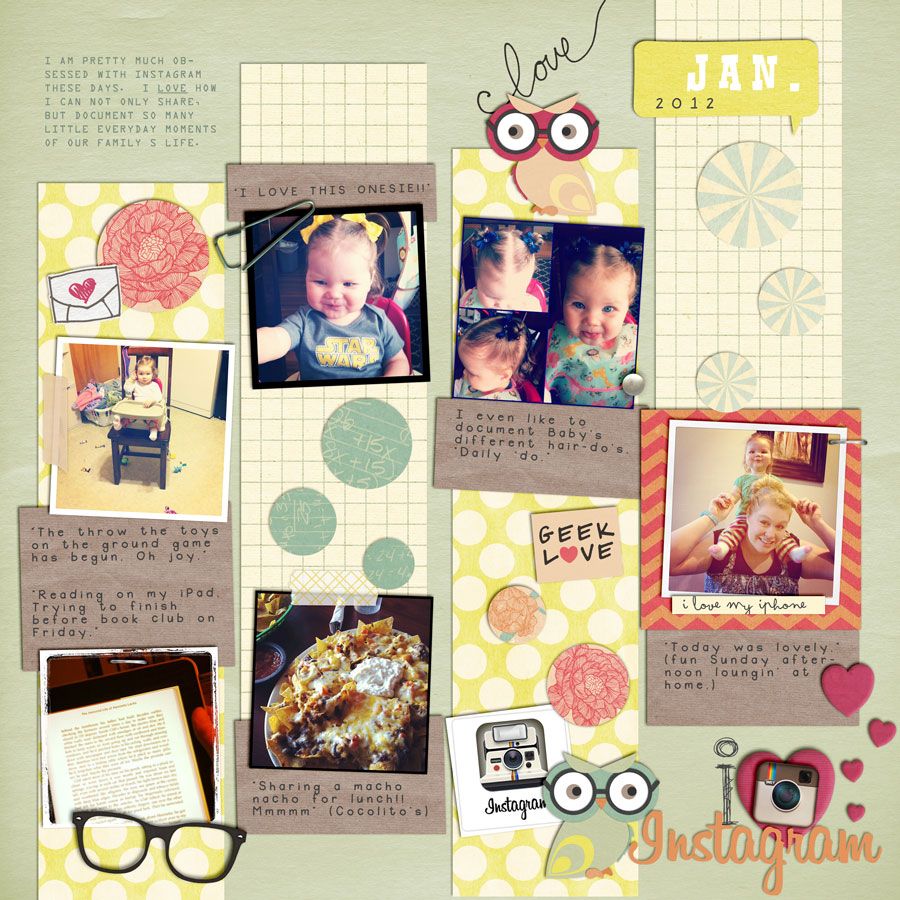 Yeah - I'm pretty obsessed with
Instagram
these days. If you're Instagram too, come follow me - designerbrittney. (I can't really even take credit for it though. It's a total
scraplift of this page
by Brandi.)
And from the Britt Girls:

Fun stuff, huh? I was so happy when I saw all the different kinds of photos that this kits will work for.
Alrighty! On to today's Show Off Slideshow . . .
This week all the Show Offs are getting a 2nd Chance Gift - aka a choice 1 of 4 past gifts! Watch your email inboxes for your choices, ladies.
If you'd like to know more about Show Offs,
read this post
. The next Show Offs will be Feb. 17! I look forward to seeing everyone's work.
I hope you all enjoy my guest month at The Lily Pad. I can already tell you the people there are incredible. So much talent and inspiration. Plus, everyone is beyond friendly and welcoming!!
Have fun shopping the BYOC! ta ta!