Flashback with me two years ago to Summer 2010, when I released my first major patriotic themed kit,
"Made in America"
.
During the month of July,
"Made In America"
and the coordinating
"Awesome Blue Alpha"
will both be 25% off!
And you can still download the original add-on freebie if you don't already have it:
[DOWNLOAD HERE]
Here are some of the new layouts the Britt Girls and I have scrapped using our July Flashback products:
by me



by Kelsy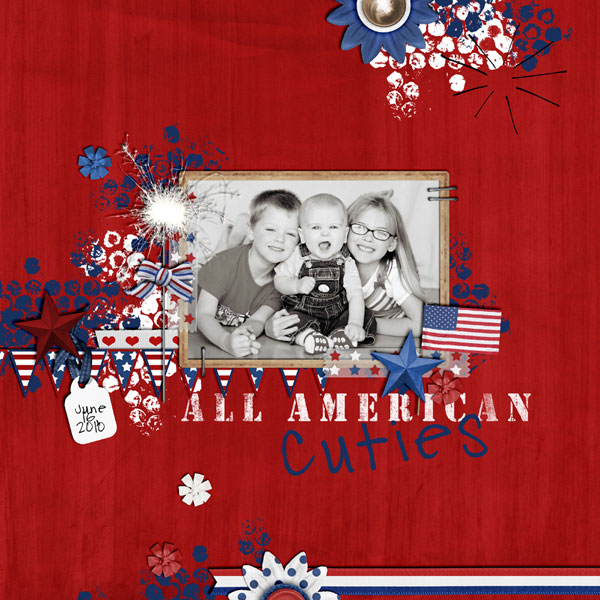 by Fonnetta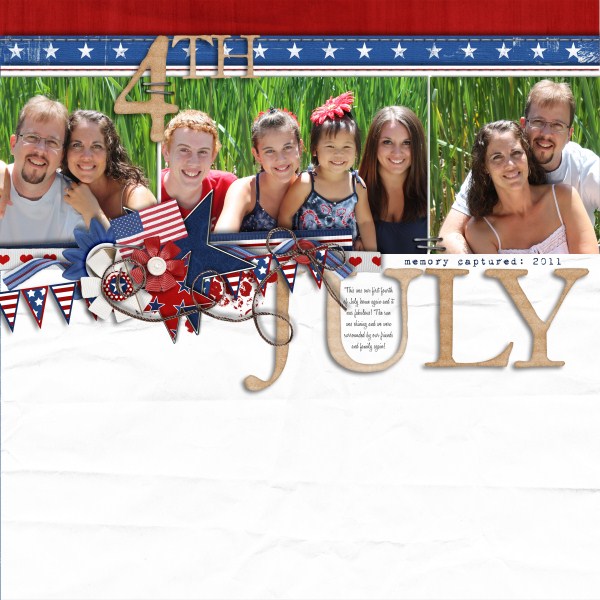 by Heather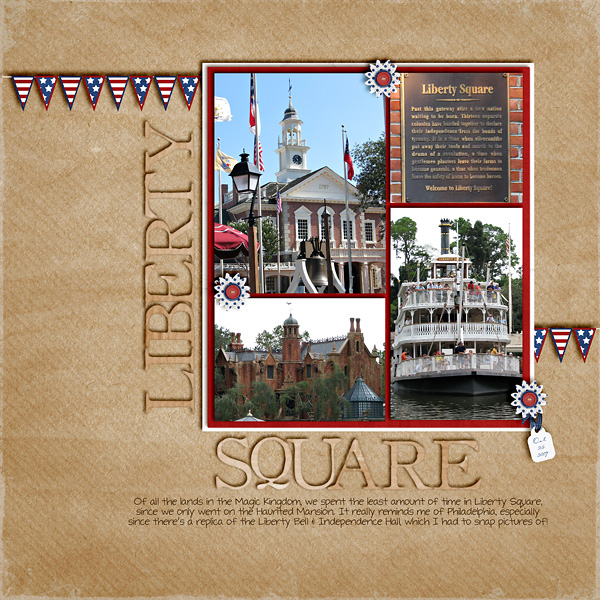 by Becca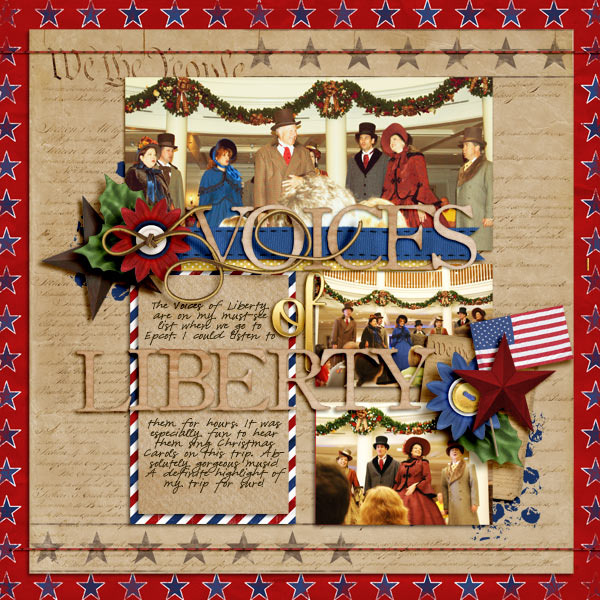 by Cami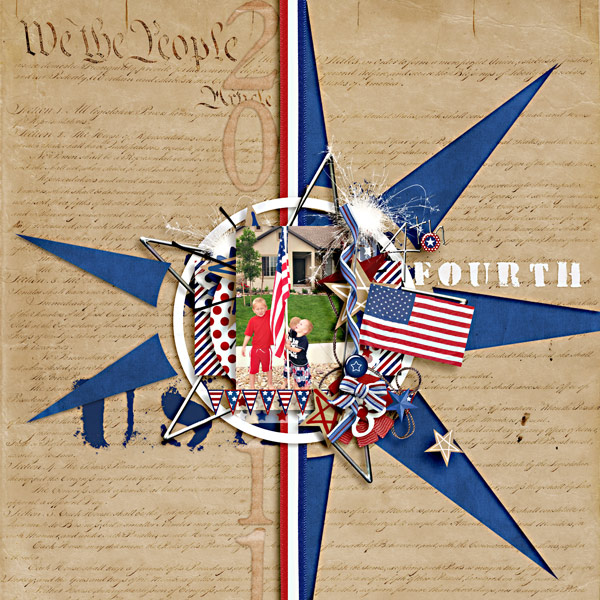 by Wendy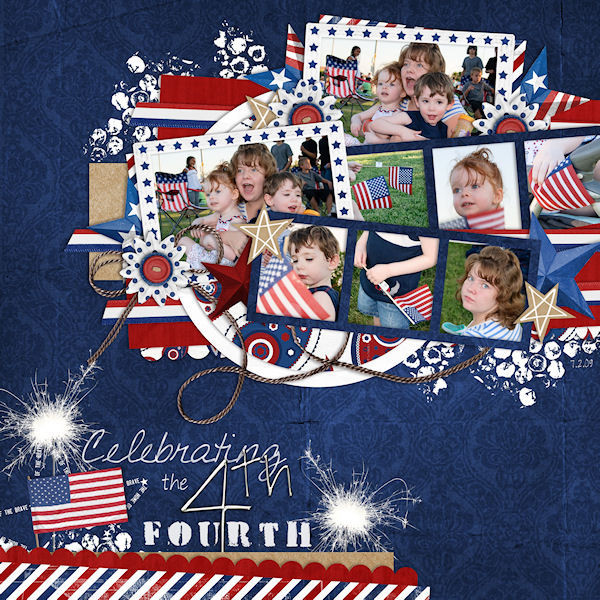 I hope these layouts have inspired you to start scrapping your own "Made In America" layouts. Let's start this month's Flashback Challenge!
Create a layout using
"Made In America"
and/or
"Awesome Blue Alpha"
before July 31st, and post it in the
Britt-ish Designs Challenge Gallery
. Then come back to this post and paste a link to your layout in the comments. At the end of the month I'll do a random drawing for 1 winner of a $15 Gift Certificate to my shop. No matter when you purchased "Made In America" - today, last week or last year - just use it to create a layout and enter it to win!!
If you've never entered one of our Flashback Challenges, please read the "important note" at
the end of last month's challenge
regarding how to post and enter the challenge correctly.
One more note. I know some people have had trouble in the past with the gallery. But all problems were solved by simply trying another browser. My gallery and Internet Explorer don't get along. So, if you're having trouble seeing where to Register, Log In, Upload, or Comment - just try using a different browser (like Firefox, for example) and you shouldn't have any trouble.
And last but not least - it's time to find out who won last month's Ohana Flashback Challenge. The lucky randomly chosen winner was . . .
Sara (aka undertheseas) and her "Kona Cafe" layout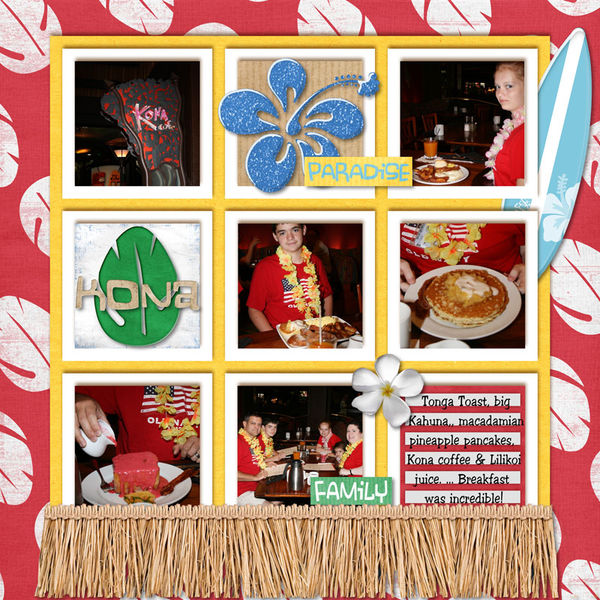 Congrats, Sara! I'll email you your $15 gift certificate today.
Well, its almost the 4th, so I hope you all have a very happy Independence Day with your friends and family.
(psst - click the word art above and then right click to save the .png to use on your own layouts.)
AND . . .
HAPPY CANADA DAY
to all my Canadian friends. My little brother is in Toronto right now on a mission for
our church
so we're having a very happy Canada Day here at home thinking of him. And tomorrow we'll be attending a little Canada Day parade in my brother's neighborhood (apparently there are lots of Canadians who live around there! haha!!) We're so excited!!