Guess who is having a birthday this weekend? brittishdesigns.com, that's who!!! Yep, my little site is turning 2 and I can't believe it!!! It's been 2 years already? How it that possible?

I am so excited to announce this year's birthday bash Aug 24 - 26 right here at brittishdesigns.com!!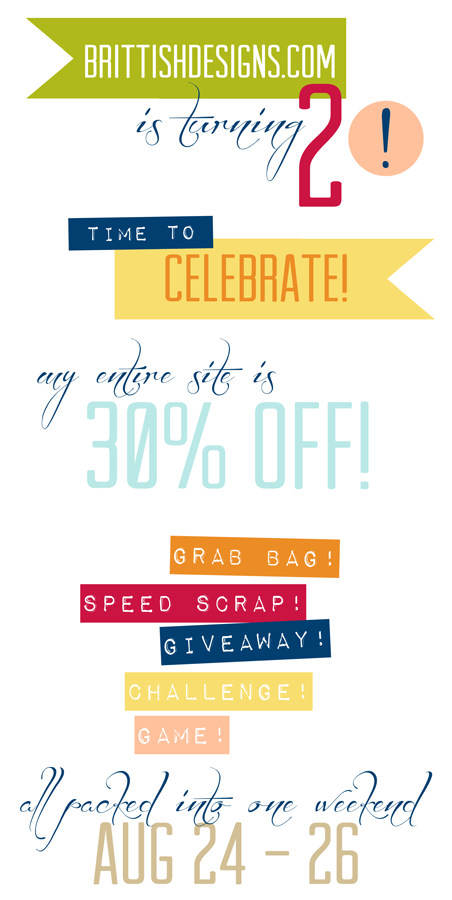 Join me this weekend for 3 days PACKED with fun events. Plus my entire shop will be 30% off all weekend long. And there is a grab bag too!!!!
I'm really in the mood to celebrate! I hope you are too. Check back Thursday night at midnight for the big kick off.
See ya then!