I had been throwing around the idea of doing a Photo-A-Day list for August, and some of my friends said they'd be into it! So . . . I decided to theme it a little. A Disney Fan's Photo-a-Day!!!

BUT YOU CAN TOTALLY TAKE ANY TYPE OF PHOTOS WITH THESE PROMPTS. THEY DO NOT HAVE TO BE DISNEY RELATED!!!!!!!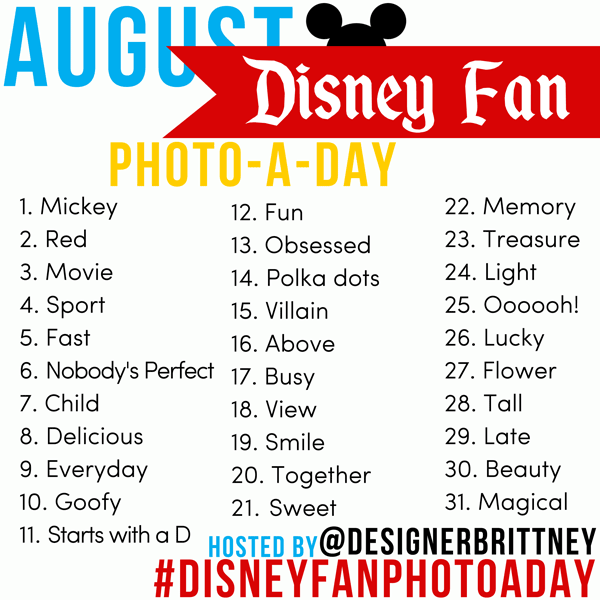 I'll be posting my photo-a-day photos on Instagram. My username on Instagram is @designerbrittney. Come follow me AND play with this month's photo-a-day prompts. We'll see how this month goes. If its fun, we'll keep it going.
Basically all you have to do is use the daily prompts to take a photo and share it anywhere you'd like - Instagram, Twitter, Facebook, Flickr, your blog, etc. Wherever you like to share your photos.
I think it's going to be challenging and lots of fun.
Think outside the box!!
Make your shots purrrrdy.
I can't wait to see how this goes. I think it's going to be really rewarding. I love capturing everyday moments, and this gives it a little extra "magic".
Here's my photo from today:
Who's in??!