Today is the final day of my birthday bash - which means the final day for the 30% off sale. I'll leave the grab bag in the shop til Thursday night. But after that its all going into the shop at regular price.

For our last day of celebration, I have a little "1-Day-to-Play Game"! It's a scavenger hunt and you HAVE TO PLAY TODAY. The game ends at midnight tonight!!! 1 winner will be randomly drawn and will win a kit of their choice off their wishlist!

Here's how you play:

Each window holds a peek to one of my kits. If you can guess all 9 kits, type it up and send me an email with "SCAVENGER HUNT" as the subject. If you get all 9 right I'll enter you in the drawing. 1 entry per person!! Make sure you get all 9 kit titles right!

Here we go . . .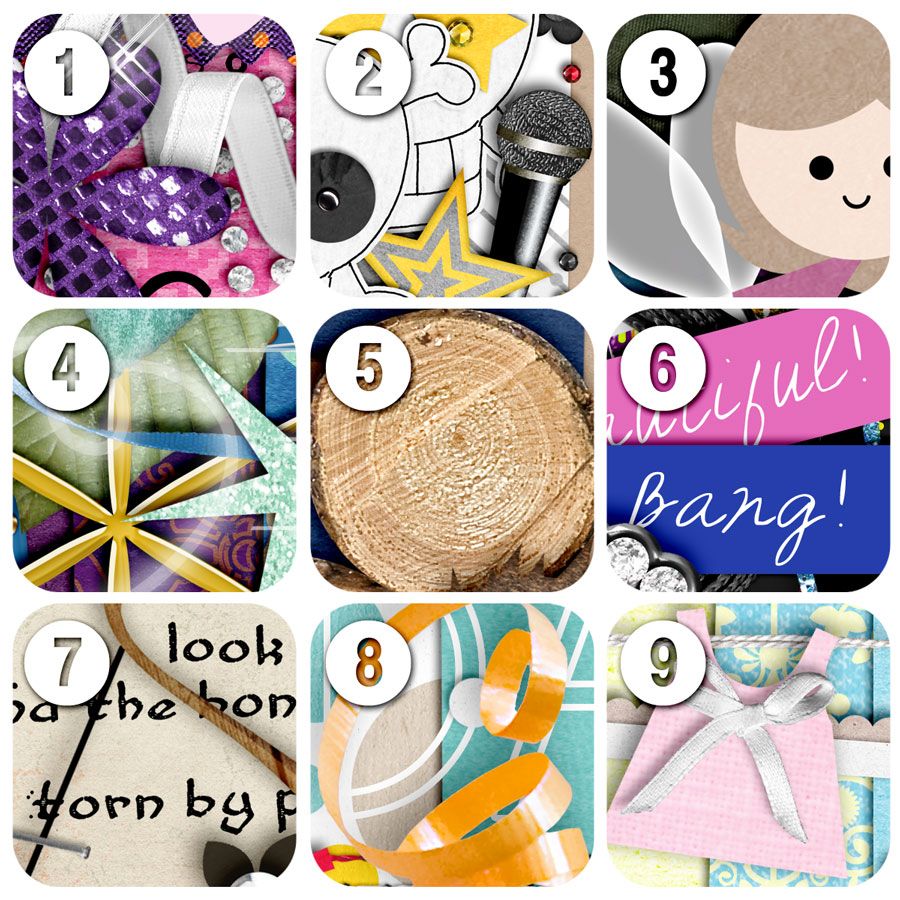 Good luck!!!